As a sequel to the Chronicles of the Ghostly Tribe directed by Lu Chuan and the Mojin: The Lost Legend directed by Wuershan in 2015, Mojin: The Worm Valley, an adapted film from one of China's best-selling novel series Ghost Blows Out the Light, officially landed on Australia and New Zealand on 3 Jan 2019. The film has been a blockbuster especially among the fans of the book series long before it was even released.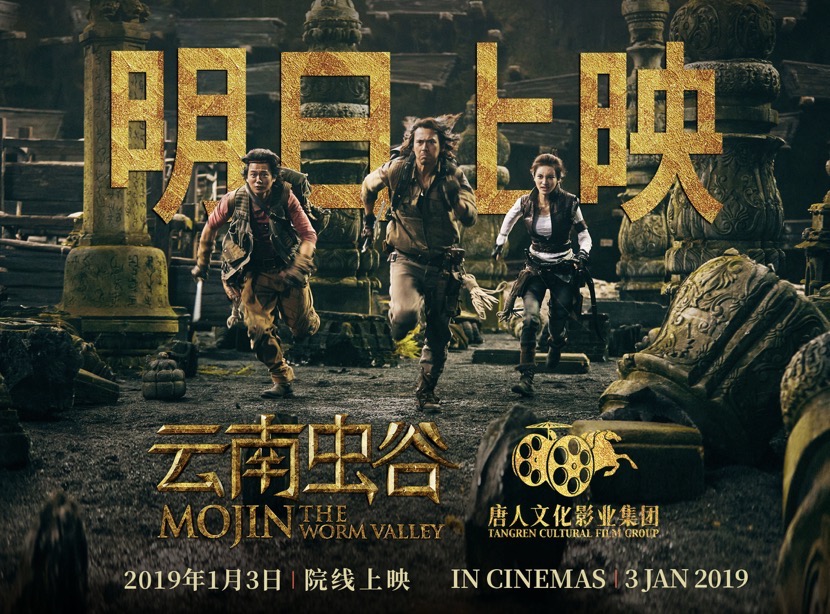 The Official Poster of Mojin: The Worm Valley
On 29 Dec 2018, Mojin: The Worm Valley is finally in theaters across China. The ticket sales jumped to over 100 million yuan just on the third day after the official launch. The box office performance of the opening week rose to 149 million yuan.
Instead of choosing a cast consisted of mature and already successful actors and actresses as other IP films did, all of Mojin: The Worm Valley's leading characters were young and new faces. This is bold and has set a precedent for the industry
There has never been short of comparison between the IP film Mojin: The Worm Valley and the original novel, and the director Fei Xing and his entire crew has been put under huge pressure from day one. In order to restore the mysteriousness and marvellousness of the original book, Fei Xing noted that it took him nine months to write the screenplay, the cast had undergone a strenuous training especially designed for this film, and a large amount of money had been invested in this film to create an extraordinary visual experience for the audience. When he was asked what made Mojin: The Worm Valley so different from other IP films, Fei Xing answered: "Being a director is like being a chef, the taste of a dish can be different depending on who cooked it, so are concepts of films, different directors make different films."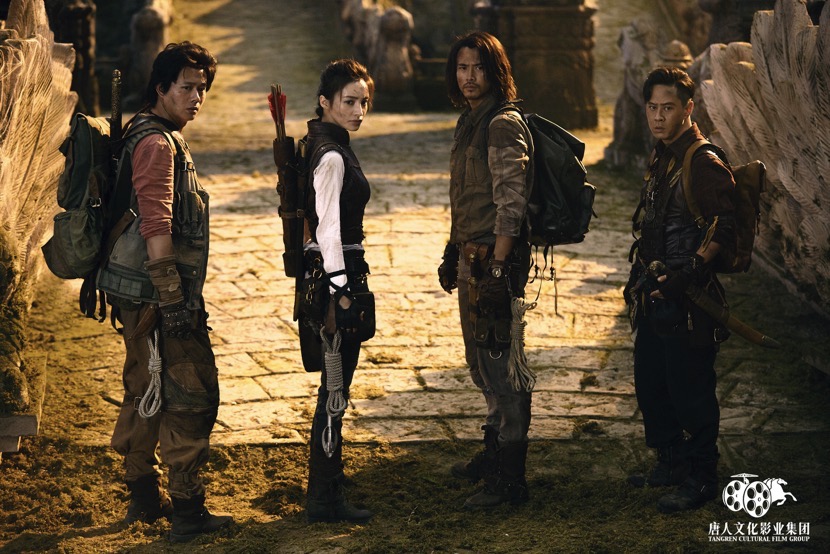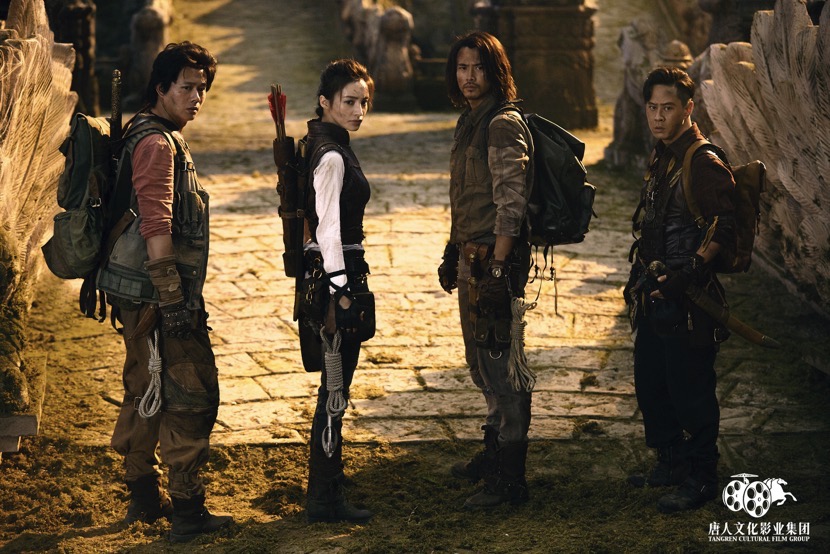 Wang Pangzi (Yu Heng), Shirley Yang (Gu Xuan), Hu Bayi (Cai Heng), Da Jinya (Ma Yuke)
As a highly anticipated IP film, the Mojin: The Worm Valley directed by Fei Xing has restored the mysterious vibes to the maximum, even Zhang Muye, the author of the original novel himself commented: "The screen writer and the director have a good eye. It is amazing that they could produce the film as good as this just by reading the texts. What they have created is even better than the original characters in the novel."
The perfect light, flexible shots, and all kinds of special effects, especially those for the fantastical creatures are among the highlights of the film, which have provided future reference for the following film sequels of the novel series Ghost Blows Out the Light.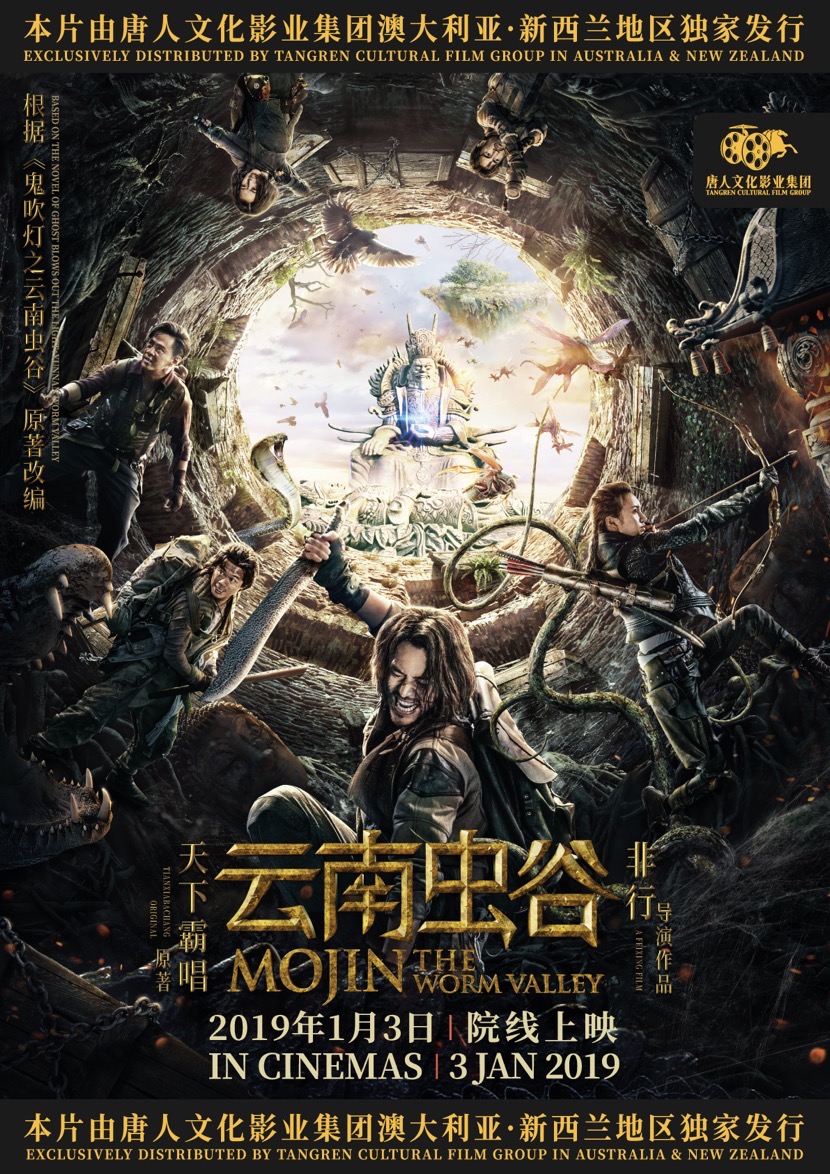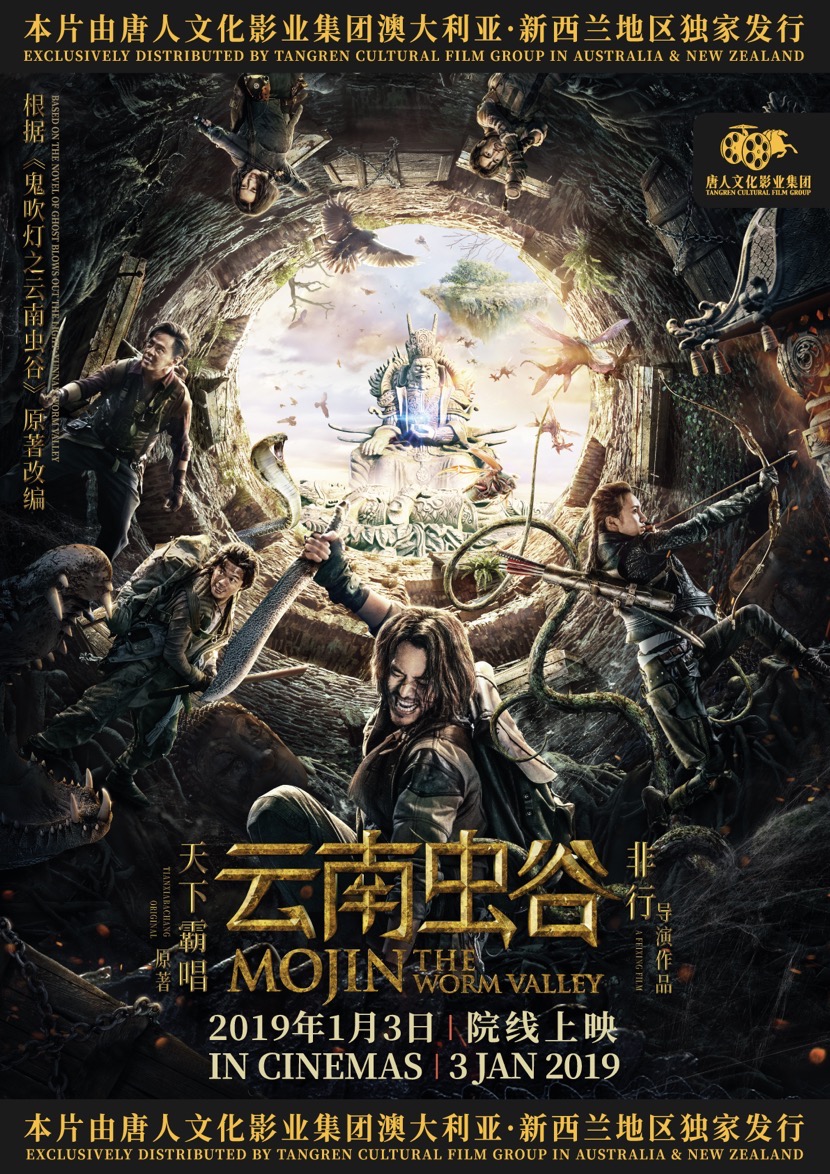 The Official Poster of Mojin: The Worm Valley
Relevant pages:
http://www.1905.com/news/20181231/1339299.shtml
http://m.cbooo.cn/Movie/MovieDetails?Mid=672799
http://view.inews.qq.com/a/20181229A148WZ00?tbkt=F&uid=&refer=wx_hot
http://movie.mtime.com/232552/
http://www.xinhuanet.com/ent/2018-11/30/c_1123788314.htm