Directed by Dante Lam, and starring Zhang Yi, Huang Jingyu, Haiqing, Dujiang, Jiang Luxia and Wang Yutian, Operation Red Sea was the box office hit during 2018 Chinese New Year period.
Operation Red Sea's opening weekend is about 436,000 USD with a wide release in 55 theatres nationwide. The film was in release for 56 days, which was 8 weeks.  Operation Red Sea leaped to the top of the Chinese box office and it became the second highest grossing film of all time in China.
Tangren Cultural Film Group had successfully run the advertisement campaign on multiple media platforms such as Facebook, WeChat and Weibo. The box office of Operation Red Sea was ranked number one in Australia compared with other films released at the same time period.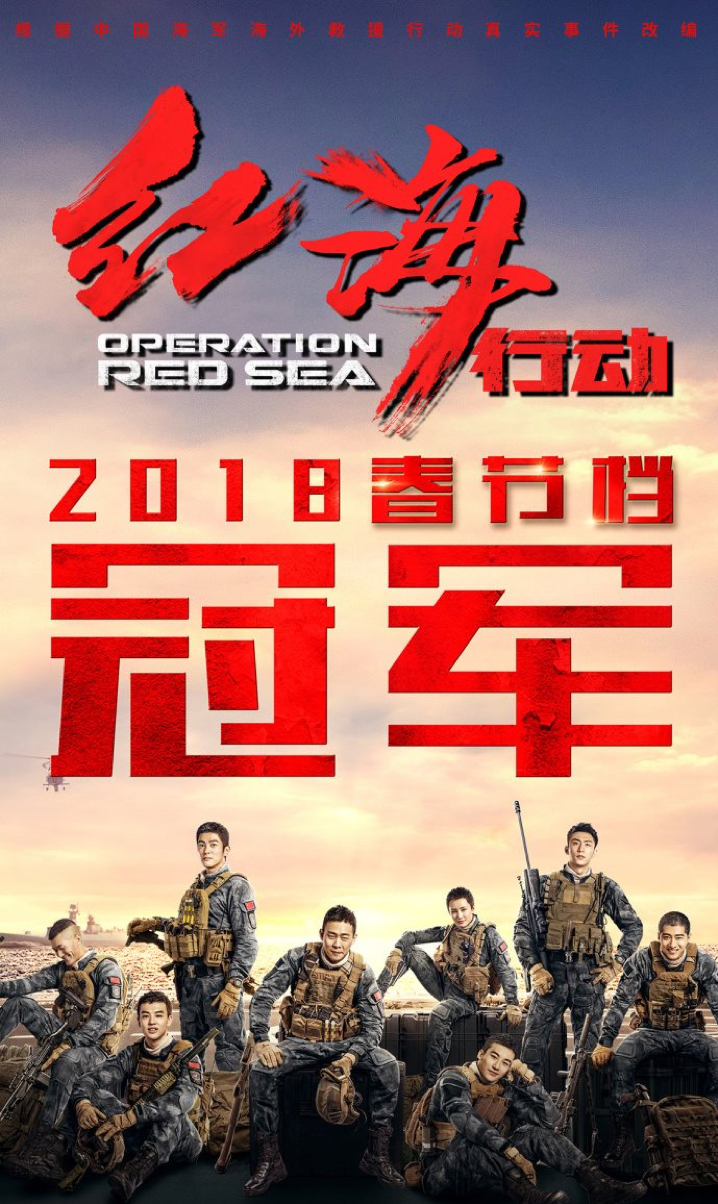 Biggest Box Office Hit During 2018 Spring Festival
The box office of Operation Red Sea in its first day of release reached 129 million RMB. Compared with Detective Chinatown II and Monster Hunt 2, it didn't perform very well at the box office since Monster Hunt 2's opening day record at the box office was over 500 million RMB. The opening day box office of Detective Chinatown II was about 300 million RMB. However, Operation Red Sea smashed box office record with its outstanding performance in the following weeks.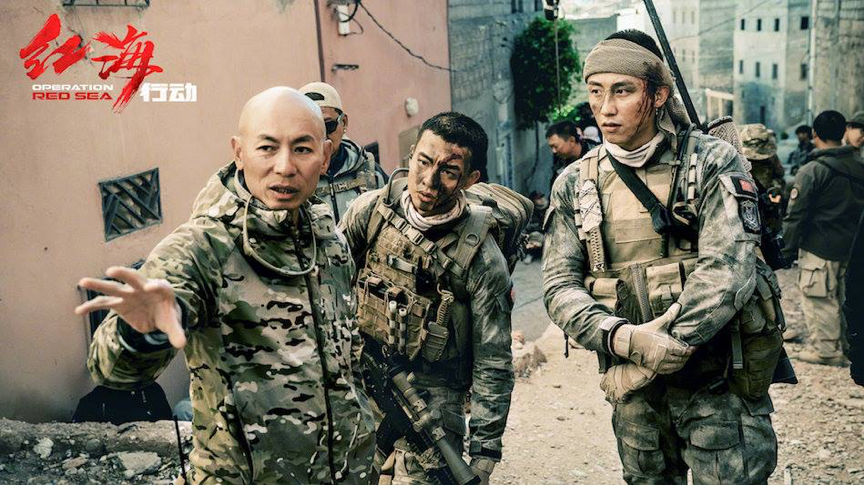 Director Dante Lam with Actors
Operation Red Sea was made with the assistance of the Chinese navy and was presented to celebrate the 90th anniversary of the founding of the Chinese People's Liberation Army and the Chinese Communist Party's 19th National Congress.
Relevant page: https://www.hollywoodreporter.com/news/hong-kong-picks-operation-red-sea-foreign-language-oscar-1146410