Valentine's Day is around the corner, the romantic campus film Fall in Love at First Kiss directed by Yushan Chen, the Taiwanese director who is most famous for her previous romantic comedies will be in cinemas soon!
A short while ago, an official poster themed on "Full of You" was released. In the poster, Xiangqin Yuan (Yun Lin) looks sweet and cute; Zhishu Jiang (Dalu Wang) appears to be tall, hot, and intelligent. One of the things that attracts the viewers most about the poster was the 12cm-height difference between the two (Dalu Wang 181cm, Yun Lin 169cm), which makes them a perfect match as far as their height is concerned.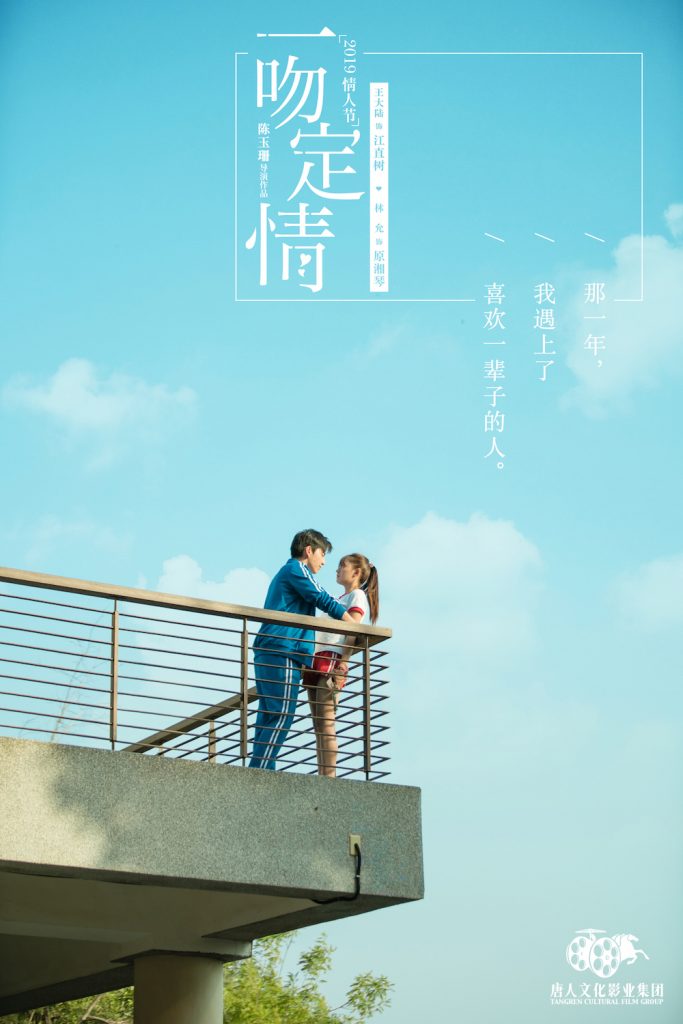 The Official Poster of Fall in Love at First Kiss
It is said that in order to present the most satisfying performance, Dalu Wang has made a lot of extra efforts. Except for thoroughly reading the original manga and film script, as well as other remade works of the original, he also undertook a special mathematical training. Through that training, he made sure that he could act like a math talent in a classroom who can solve math problems confidently and naturally. He even practiced how to write down the problem-solving steps on a blackboard and how to present the solving processes in front of a group of students. In the trailer of the film, it can also be noticed that Dalu has lost some weight for this role. In the process of trying to fully understand this role, Dalu found that Zhishu is more than a talent student, and he is cute in his own way. Dalu said that he will show his audience something different about this role. This is already the third time that Dalu Wang and Yushan Chen have worked together. There is no doubt that this time, their work will also be a success!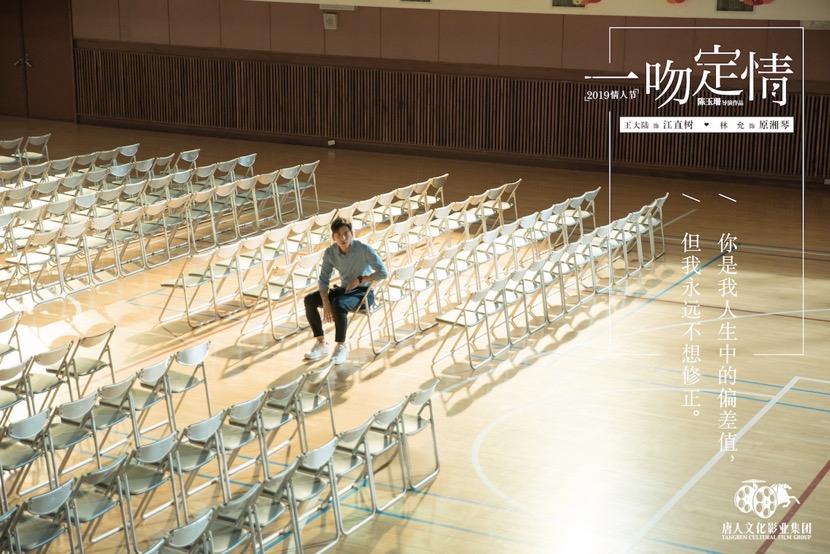 Dalu Wang as Zhishu Jiang
In terms of Yun Lin's role as Xiangqin Yuan, she is surprised at Xiangqin's bravery and perseverance. It is hard enough for a girl to pursue a boy, let alone the boy kept saying no. Xiangqin can only do it because she really loves the boy. The whole story is very sweet. Yun Lin highly recommends Fall in Love at First Kiss to movie goers especially during Valentine's Day. She said: "If there's someone you are secretly in love with, do invite him or her to watch this film. If there isn't, you should also watch it with your best friend, and you will see how Xiangqin bravely pursues her love."
Relevant pages:
https://baijiahao.baidu.com/s?id=1622194711388499132&wfr=spider&for=pc
https://baijiahao.baidu.com/s?id=1621798207636988632&wfr=spider&for=pc
http://ent.ifeng.com/a/20181102/43131262_0.shtml
https://baijiahao.baidu.com/s?id=1621699677460637367&wfr=spider&for=pc