Gintama 2: Okite wa Yaburu Tame ni Koso Aru (Rules Are Made to Be Broken), the second live-action film based on Hideaki Sorachi' s Gintama manga, earned more than 3.5 billion yen (about US$30.77 million) as of October 2. The film opened in Japan on August 17 in 345 theaters, it then became the third highest-earning Japanese live-action film this year after Gekijōban Code Blue -Doctor Heli Kinkyū Kyūmei- and Shoplifters.
The film stars many well-known Japanese actors and actresses, including Shun Oguri as Gintoki Sakata, Masaki Suda as Shinpachi Shimura, Kanna Hashimoto as Kagura, Masaki Nagasawa as Tae Shimura, and Masaki Okada as Kotarō Katsura.
The first live-action Gintama film opened in Japan in July 2017 and earned 980 million yen (US$8.9 million) in its first four days. Well Go USA released the first film on DVD, Blu-ray Disc and DVD combo pack, and Digital HD on March 6.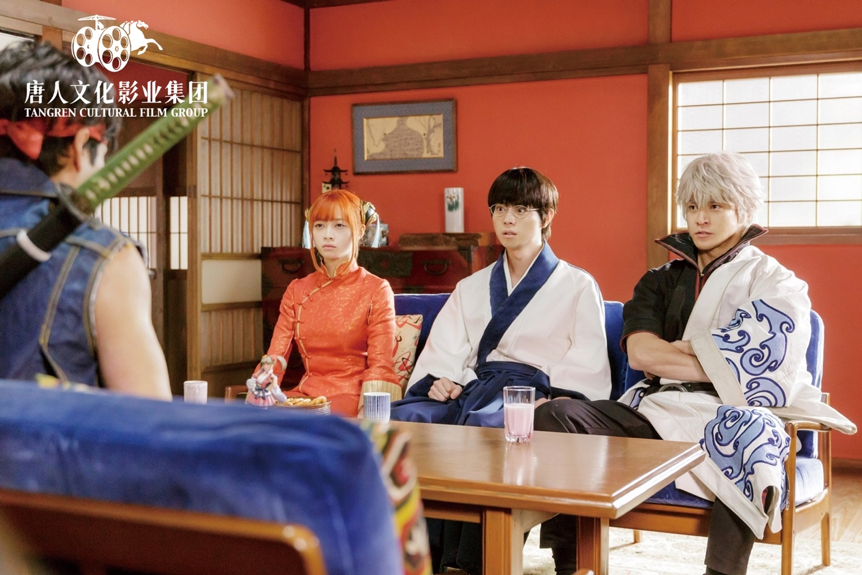 Shun Oguri, Masaki Suda and Kanna Hashimoto
Although the first Gintama was a box office hit, the tiresome parade of CGI aliens did not hold much attention, but this sequel benefits from putting its emphasis on the humans, with the few outstanding scenes being exceptionally good. This sequel's story covers both the "Shinsengumi Crisis" and the "Shogun Reception" of the original manga, the latter of which features the introduction of the Shogun.
A live-action manga adaptation is sometimes proved as popular with its fans as it's painfully impenetrable for others, the box office hit Gintama returns for a second helping that is more digestible for the uninitiated. Based on two chapters from the manga, Gintama 2: Rules Are Made to Be Broken is really a movie of two halves. The majority of the jokes are in its early portion, which sees the trio of bumbling detectives (Shun Oguri, Masaki Suda and Kanna Hashimoto) take up odd jobs to pay their rents.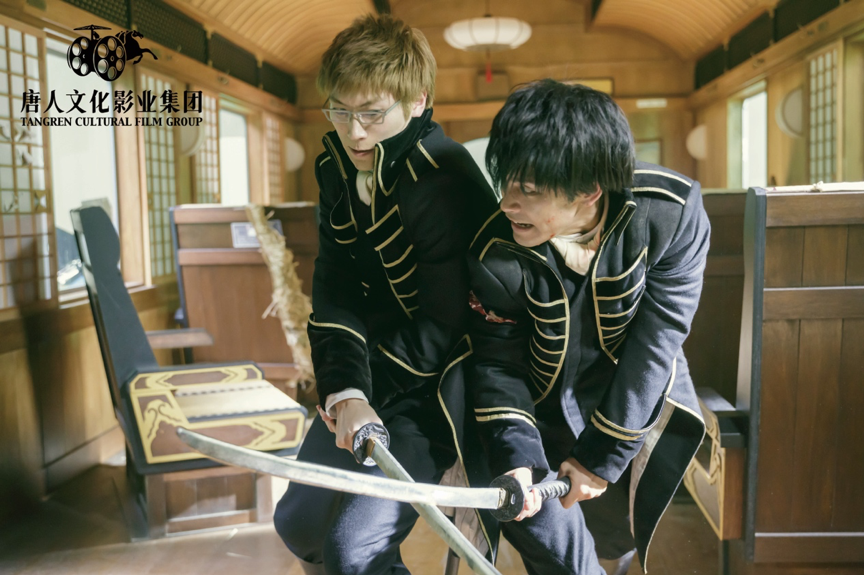 Samurai
The second story is an engaging and surprisingly sombre drama about the power struggle at the top of the city's special police force. It revolves around a secretly planned coup that a loner member (Haruma Miura) seeks to stage to take over from the assistant police chief (Yuya Yagira), who is maliciously transformed into a comics geek.
Opening on September 13, 2018 in Australia, Gintama 2 was distributed by Tangren Cultural Film Group. This Japanese live-action film's worldwide box office was 30,763,780 USD as of September 10, 2018.
Relevant Page:
https://www.animenewsnetwork.com/news/2018-10-02/live-action-gintama-2-film-earns-3.5-billion-yen/.137595
https://www.scmp.com/culture/film-tv/article/2166038/gintama-2-rules-are-made-be-broken-film-review-surreal-comedy-and