Directed and written by Alan Mak and produced by Felix Chong, the crime film Integrity will be released during the Chinese New Year holidays in 2019. In the movie, Hui Chik-yiu (starring Nick Cheung) flies to Australia to avoid the trial, and Shirley Jiang (starring Karena Lam) chases him overseas, trying to convince him to return back to Hong Kong and testify. In pursuit of greater precision, the production team, at substantial cost, went to Australia for filming. This has created brand new scenes and allowed Nick Cheung to demonstrate his top-notch ability as an actor as he recited 3 pages of lines while trying to overcome the jet lag. "Of all the movies I played in, this one has the most dialogues. My lines in this film are more than the lines in my previous three films combined together!" Cheung admitted.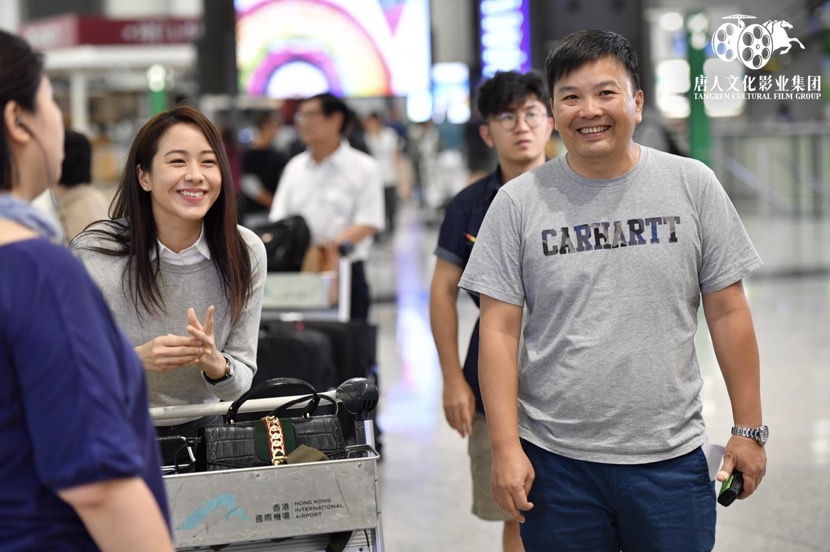 Karena Lam and Alan Mak at the Airport
Furthermore, the dialogues in this film include many jargons about the ICAC, the illicit cigarette trading group and the stock market, as well as a lot of historical data. "It's more complicated, and I couldn't just change the lines spontaneously. I had to prepare in advance to enable a smooth filming process," said Cheung. Yet he also revealed that the most difficult part of filming in Australia is not memorizing the lines but coping with the unpredictable environment in a cemetery in Sydney. "There were either helicopters or birds flying across the sky all the time, which disturbed the filming, so I had to repeat that 3-paged lines again and again," said Cheung. Karena Lam also confirmed the situation, saying that "it was really a difficult performance".    
In addition, there was a major scene that needed to be filmed in snow-capped mountains. Before going up the mountain, the team had anticipated that there would be a lot of troubles, and their anticipation "came true" eventually. "There were various problems every day," said Mak. "Shooting in a snowy mountain is always difficult, because you don't know when there will be a blizzard. The lens would become foggy in low temperature, and the cameramen had to suffer when we needed to move the equipment in the snow."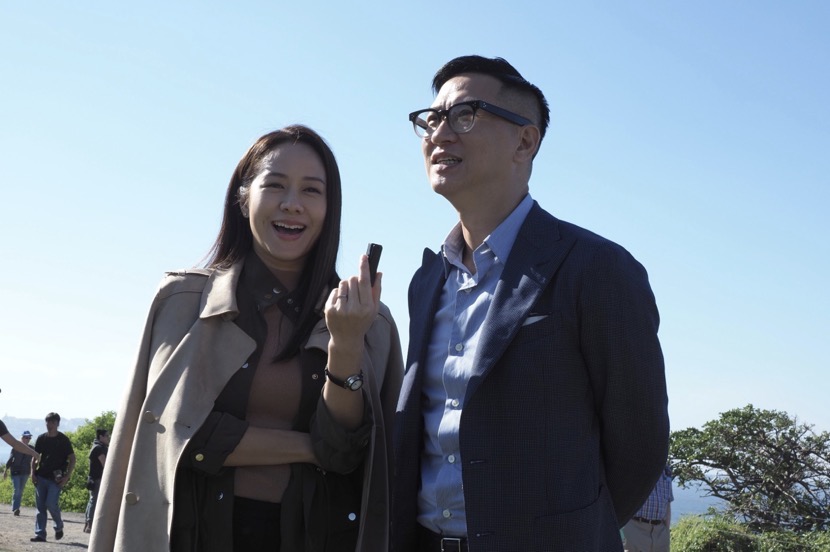 Karena Lam and Nick Cheung
Despite the challenging filming process, the production team strived to get the best shots of each scene and make good use of Australia's natural scenery to present a tense and suspenseful atmosphere. According to the producer Felix Chong, "Australia is peaceful with a sense of danger, so it is a perfect fit for the film". These special scenes will definitely bring the audience a new viewing experience.
Integrity is scheduled to be released during the Chinese New Year holidays in the UK, the US, Canada, Australia and New Zealand by Tangren Cultural Film Group.