A behind-the-scene video regarding the kiss scenes of Fall in Love at the First Kiss were unveiled recently. It can be seen from the video that Zhishu Jiang (Dalu Wang) and Xiangqin Yuan (Yun Lin) are keep kissing each other. It seems like their lips are stuck by glue. Wang and Yuan joked that they felt numb after long-time kissing. They'd been shooting one of the kiss scenes for two days, striving to show audiences with the sincerest emotions.
Can people fall in love at first kiss? It's not that easy. Director Yushan Chen gave the instruction that this cute couple should engage in public display of affection so that movie fans can feel their love and sweetness.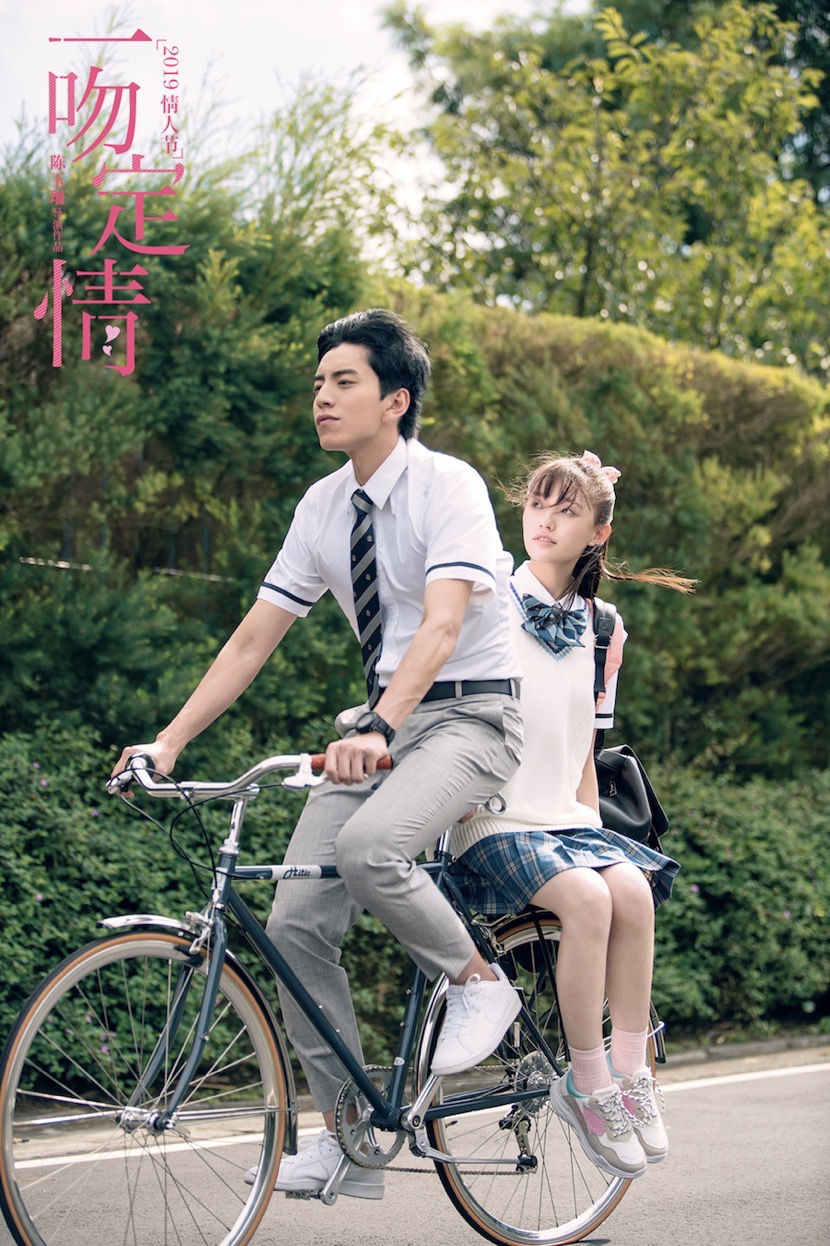 The Official Poster of Fall in Love at the First Kiss
The acting performances of Wang and Lin were inspired by director Chen. Chen had been encouraging and correcting them in order to make sure that the lead actor and the lead actress were showing the best feeling. Chen paid close attention to Wang and Lin's movements and facial expressions. "I still hope Zhishu can step forward," said director Chen since she was indicating that Wang should stand closer to Lin. Chen also suggested Wang that he shouldn't kiss Xiangqin on purpose. Body language is also essential, and hugging is a way of expressing care.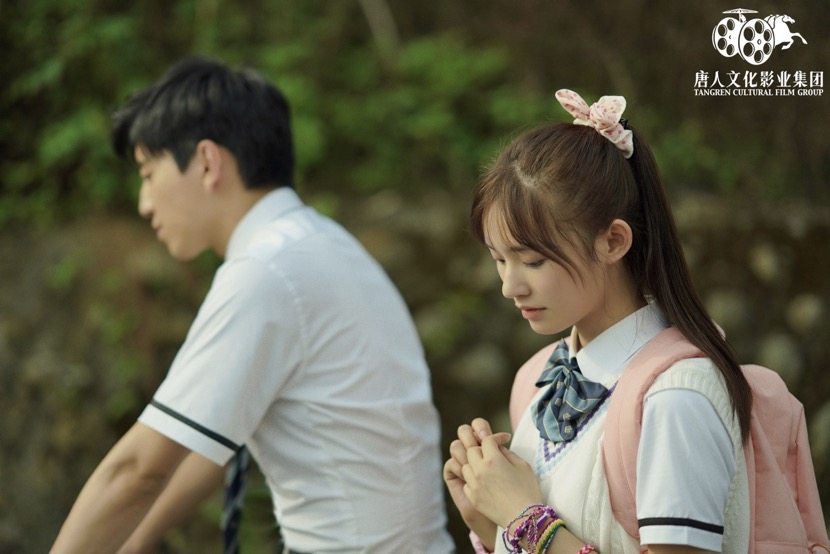 Dalu Wang as Zhishu Jiang, Yun Lin as Xiangqin Liu
The video also saw Yun Lin wearing a wedding dress and kissing her loved one. The cute couple finally got married and the fluttering pink petals on the screen soften everyone's heart.
Fall in Love at the First Kiss will be released on this Valentine's Day. It tells the love story of a ditzy girl, Xiangqin Yuan, chasing a talented boy, Zhishu Jiang. Fall in Love at the First Kiss is the second film directed by Yushan Chen. Let's look forward to it together with the Tangren Cultural Film Group.
Relevant pages:
https://kan.china.com/news/sogou1/489612_2.html
https://baijiahao.baidu.com/s?id=1624049792906597552&wfr=spider&for=pc