The 8th AACTA International Awards was held in Sydney recently. Chinese film Dying to Survive defeated Japanese film Shoplifters and became the winner of the Best Asian Film Award. This award is one of the top prizes of Australian cinema and television arts awards, also known as "Australian Oscars". Chinese filmmakers made AACTA Award history as the first time to be the winner of the Best Asian Film Award.
Tangren Culture Film Group was invited to participate in China-Australia Film Forum held by AACTA. The forum was held in Sydney on 4 December, which serves as a platform to further encourage collaboration between Australian and Chinese filmmakers.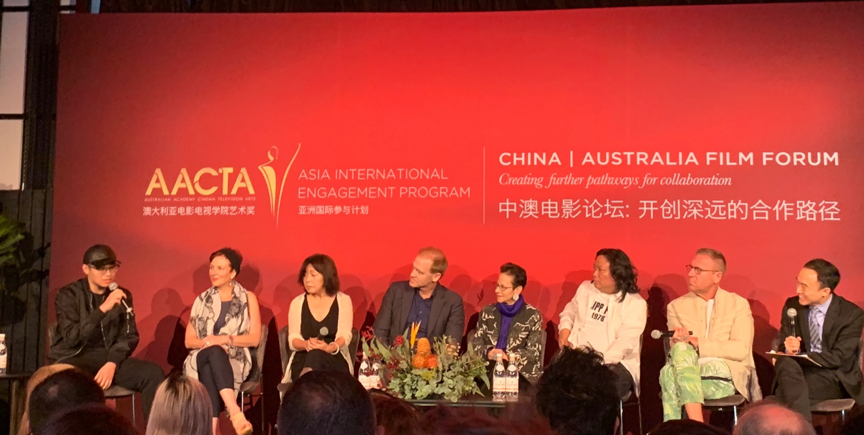 China-Australia Film Forum
China-Australia Film Forum brought together some figures working in China-based and Australia-based film making, distribution and post production companies, including producers, executive producers and directors. The forum gives Tangren Cultural Film Group an exclusive opportunity to cooperate with the international producers and filmmakers. It also helps Tangren Cultural Film Group promoting Chinese and Eastern culture to Australia, enabling more Chinese people in Australia to watch the latest and high-quality Chinese films.
Some of the most important figures in Chinese film industry:
 Renny Harlin
China-based director and member of AACTA 2018 Best Asian Film Grand Jury. The films directed by him are A Nightmare on Elm Street 4: The Dream Master, Die Hard 2, Cliffhanger, The Long Kiss Goodnight and Deep Blue Sea.
Liu Yi
Chinese screenwriter and AACTA Best Asian Film Grand Juror, best known for his film Wolf Warriors II, which is the highest grossing film in Chinese history, earning AUD $1.2 billion at the box office worldwide.
Ellen Eliasoph
President and CEO of Village Roadshow Entertainment Group Asia (VREGA). The first China-based Hollywood executive. She was in charge of the release of Matrix and Harry Potter series in China and managed several co-productions, including Turn Left, Turn Right, The Painted Veil, Crazy Stone and Crazy Racer.
Paul Currie
Australian film and television producer and director. His best-known works are Hacksaw Ridge (2016) and Bleeding Steel (2017).
Geng Ling 
China-based producer and post production supervisor, best known for the movie Mao's Last Dancer (2009).
At the forum, people were thrilled to discuss the booming Chinese film industry and what opportunities and challenges lie ahead for collaboration between neighbouring industries of China and Australia. It is believed that more Chinese films will be thriving in Australia.

The 8th ACCTA Winners List
| | |
| --- | --- |
| Best Director | Warwick Thornton-Sweet Country |
| Best Actor | Hamilton Morris-Sweet Country |
| Best Actress | Angourie Rice-Ladies in Black |
| Best Supporting Actor | Simon Baker-Breath |
| Best Supporting Actress | Nicole Kidman-Boy Erased |
| Best Indie Film | Benjamin Gilmour-Jirga |
| Best Original Screenplay | Sweet Country |
| Best Adapted Screenplay | Joel Edgerton-Boy Erased |
| Best Asian Film | Dying to Survive |
| Best Cinematography | Sweet Country |
| Best Film Editing | Sweet Country |
| Best Sound | Breath |
| Best Original Score | Ladies in Black |
| Best Art Direction | Peter Rabbit |
| Best Costume Design | Ladies in Black |