At the beginning of November, Tangren Cultural Film Group (TAGNREN) was invited to attend the American Film Market (AFM) which was held in Santa Monica. AFM is the world's largest motion picture business event. More than 7000 industry leaders converge in Santa Monica for eight days of deal-making, screenings, conferences, networking and parties. TAGNREN has enhanced its brand image as well as demonstrated the excellent brand promotion ability through AFM. At the same time, it also promoted the cooperation opportunities among Tangren Cultural Film Group and film producers and distributors around the world.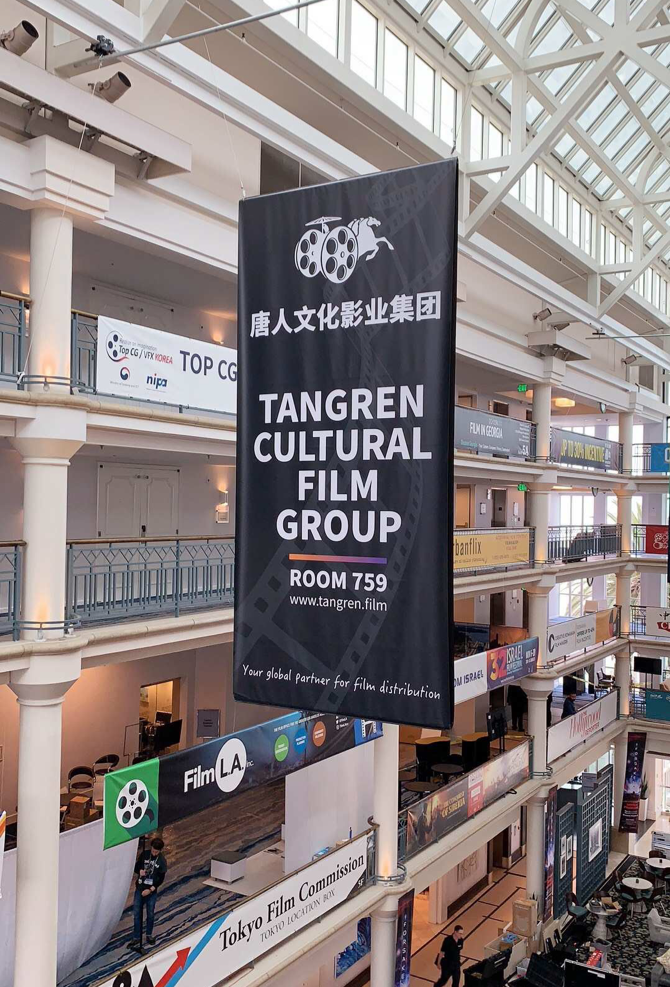 Large Scale Hanging Banner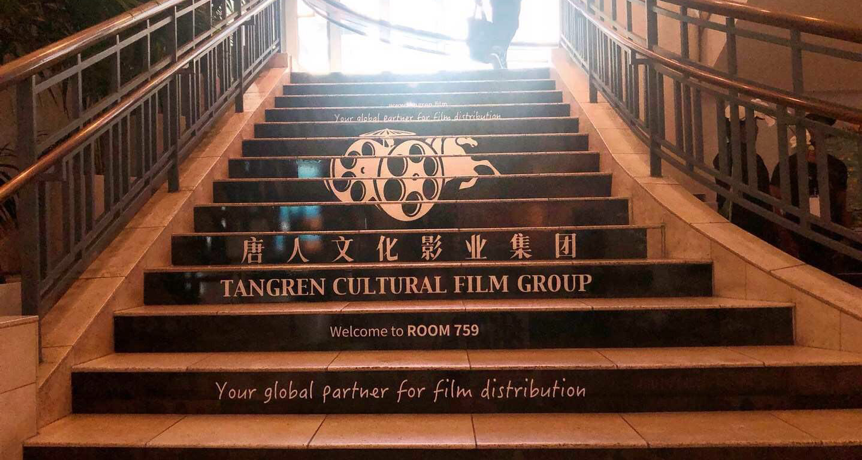 TANGREN's Logo on Stairs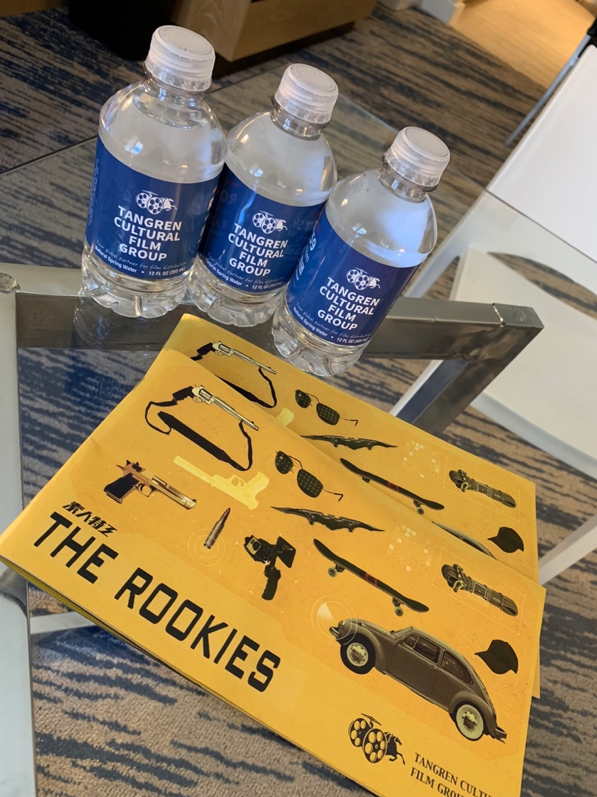 TANGREN Water Bottles & Film Program Brochure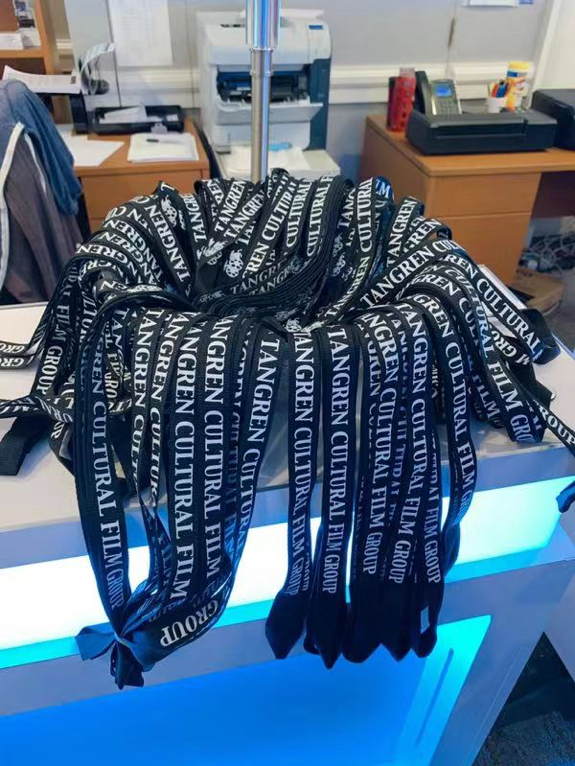 AFM Lanyard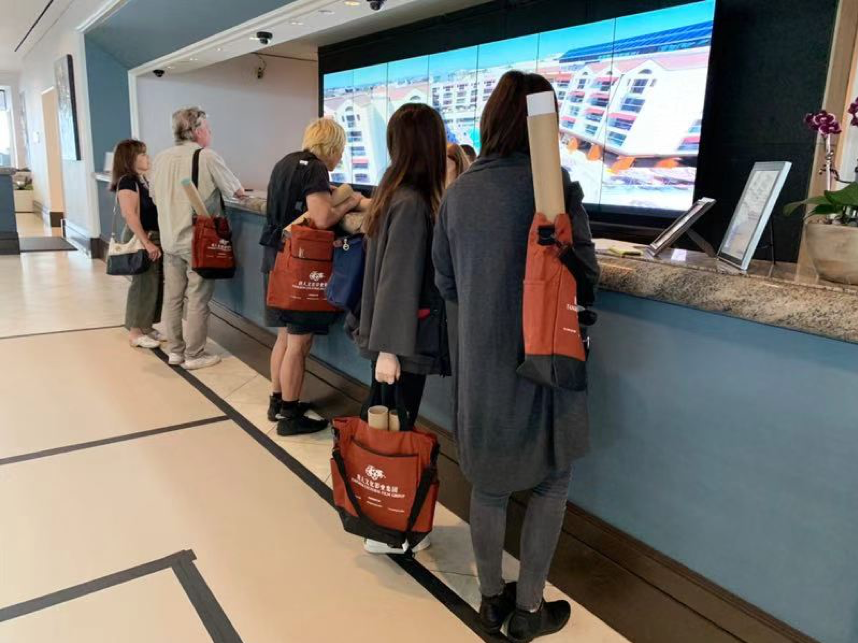 AFM Souvenir Bag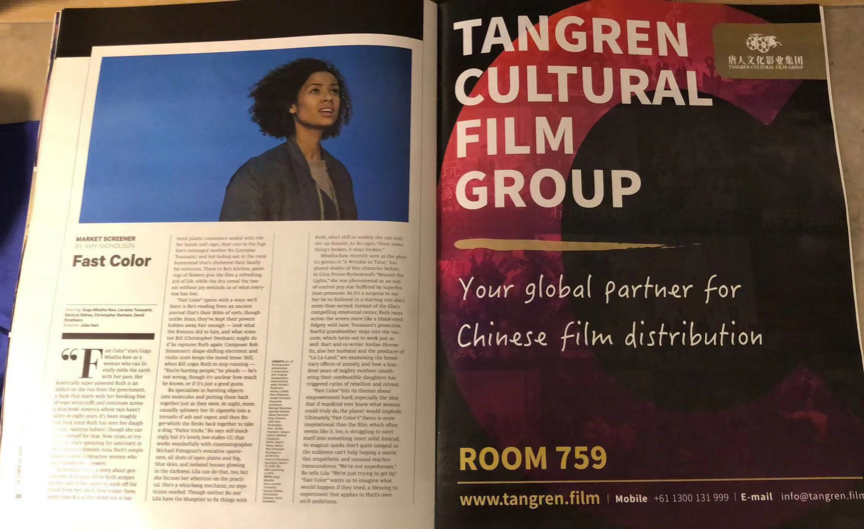 AFM Magazine
Founded in 1981, the AFM is a marketplace for the film business, where unlike a film festival, production and distribution deals are the main focus of the participants.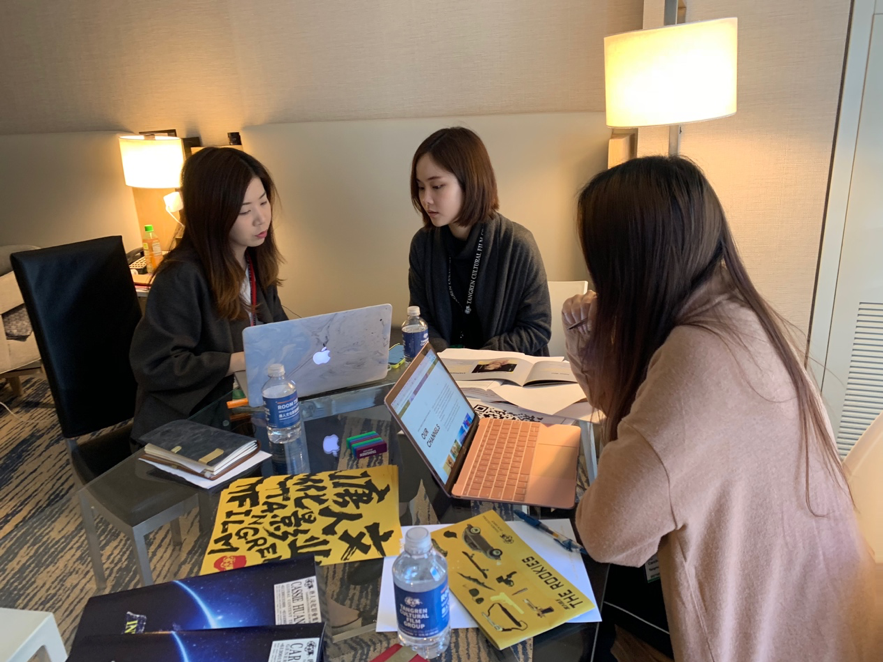 TANGREN's Team are Having A Meeting
AFM comprises the market, screening, location EXPO, conferences roundtables and writers' workshops. The services provided by AFM are film catalogue, buyers lounge, filmmakers lounge, carousel cocktails and AFM screenings on demand. AFM welcomed participants from more than 70 countries, including acquisition and development executives, agents, attorneys, directors, distributors, festival directors, financiers, film commissioners, producers, writers and other film practitioners.
TAGNREN has been dedicated to the film distribution for the purpose of promoting the film industry and content industry across the world. TAGNREN is also committed to improving the global influence and competitiveness of Asian films.
For the purpose of promoting Asian film and cultural, TAGNREN attached great importance to this AFM event. Our cadre representatives planned and set up advertisements and booths on the spot. The logo banner of Tangren Culture Film Group occupied an eye-catching advertising position at the event site, which helped to convey our brand name and image to all the participants of the event.