Directed by Yushan Chen, the romantic film Love at First Kiss, starring Dalu Wang and Yun Lin, is scheduled to be released on the Valentine's Day, 2019. Lately, a music video of the theme song "Foolishly in Love"(真的傻) was released. Composed by the composer of "A Little Happiness" (小幸运) JerryC and sang by Lala Hsu, this song is dedicated to everyone who has been or is "foolishly in love". It touches the hearts of all lovers who are brave for love.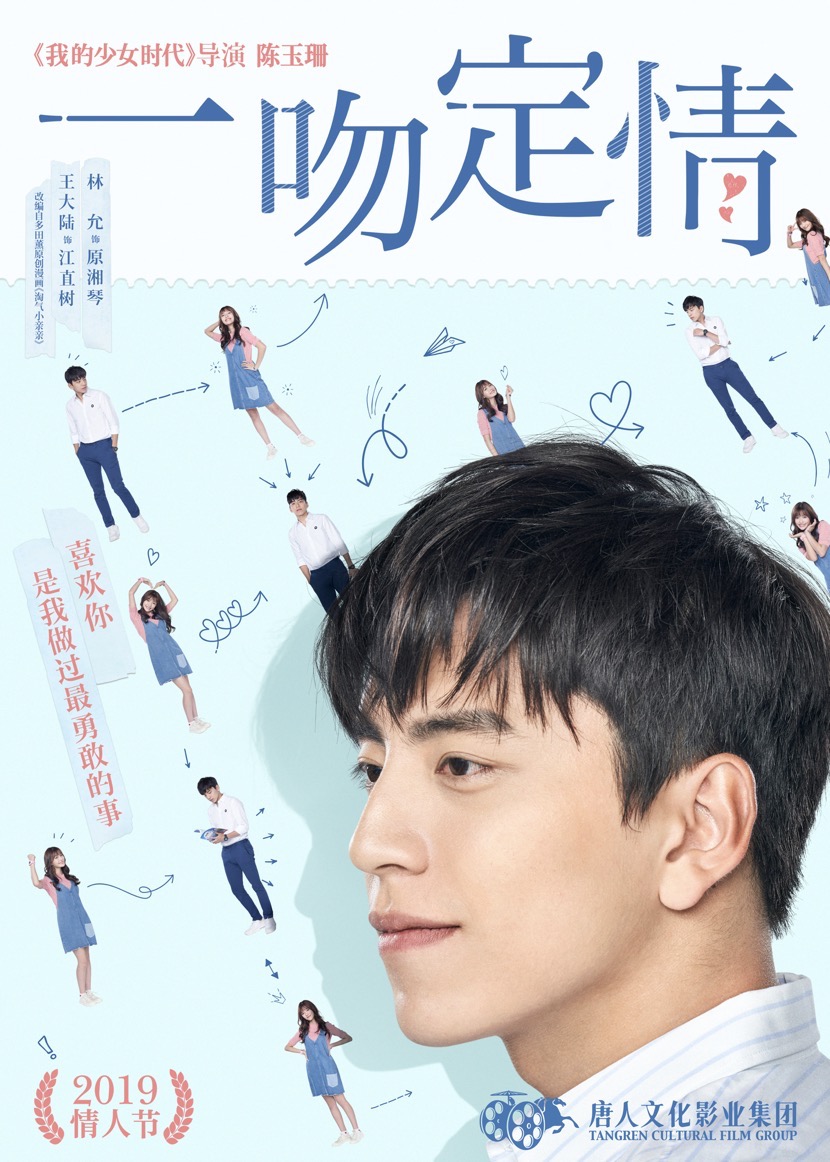 The Official Poster of Fall in Love at First Kiss
In the MV, Xiangqin Yuan (Yun Lin) is foolishly in love with Zhishu Jiang (Dalu Wang). She devotes herself to loving him, but this love is unrequited. Through touching lyrics and beautiful melody, the song shows sympathy and regret to this heartbreaking sorrow. "Trying hard doesn't mean that you deserve to be cherished. Love doesn't work this way, but I never learn how to give up." This touching line reflects the sentiments of Xiangqin and all the "lovefools" in real life. 
The film Love at First Kiss is adapted from the classic Japanese comics Itazura na Kiss, which tells the love story of how the courageous girl Xiangqin Yuan pursues her talented schoolmate Zhishu Jiang. In the story, Xiangqin does a lot of brave and crazy things to impress Zhishu. "She is unbelievable," Lin commented.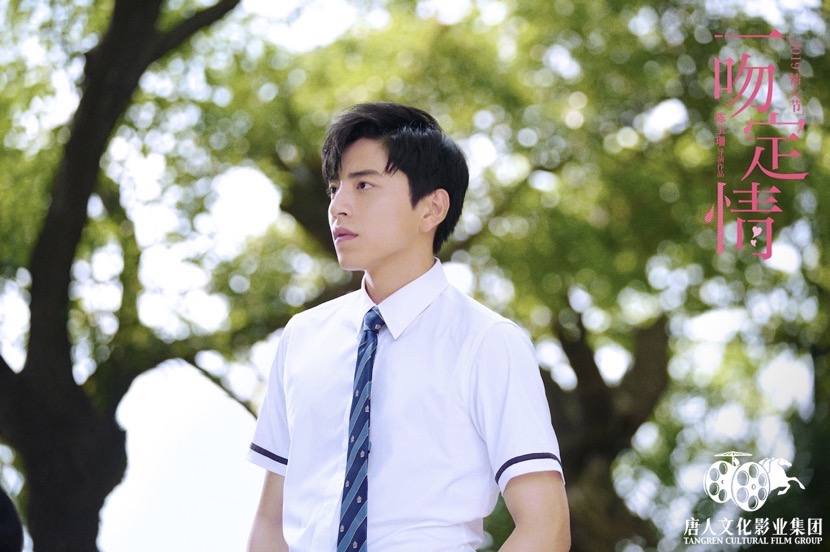 Dalu Wang as Zhishu Jiang
In the MV released today, we can see how the girl falls in love at first sight and swoons over her prince charming, only to find herself being rejected over and over again. Through action, Lin shows what it means by "loving you is the bravest thing I've ever done", reminding viewers of their sweet teenage dreams.
Fall in Love at First Kiss is produced by New Classics Media, Tianjin Maoyan Weiying Media and Huaxia Film Distribution, and co-produced by Wanda Media and Downjoy.com.