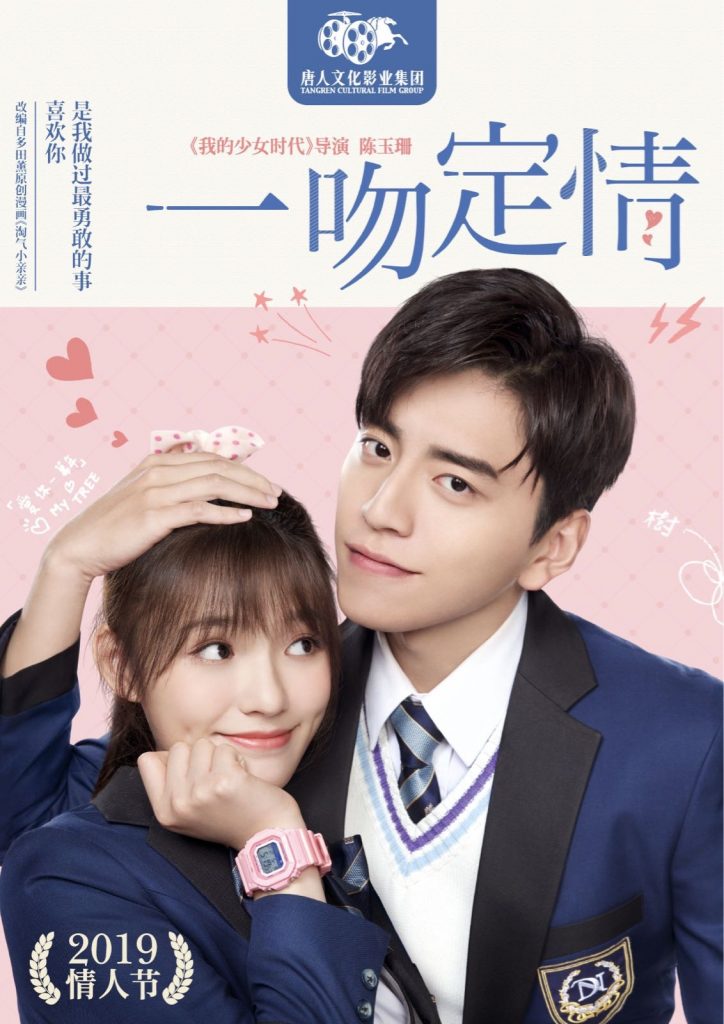 The Official Poster of Fall in Love at First Kiss
The first trailer and a movie poster have been released for Fall in Love at First Kiss. Fall in Love at First Kiss is the second film directed by Yushan Chen. It will hit the big screen on the Valentine's Day. The film is highly anticipated since it gathers Dalu Wang and Yun Lin to play as a cute couple, and it revolves around their sweet love story. The film is coming soon in this love season for people to show feelings of affection.
There are many kissing scenes in the first trailer, which left people with beautiful sweet feelings and wonders. The trailer is all about love and there is also a countdown, which indicates that Dalu Wang and Yun Lin are gradually getting closer to each other. From the moment of their first encounter to Lin's crush on Wang, their love comes quietly. Finally, Lin plucks her courage to express her love to Wang. She says 'loving you is the bravest thing that I've ever done' while handing a love letter to Wang.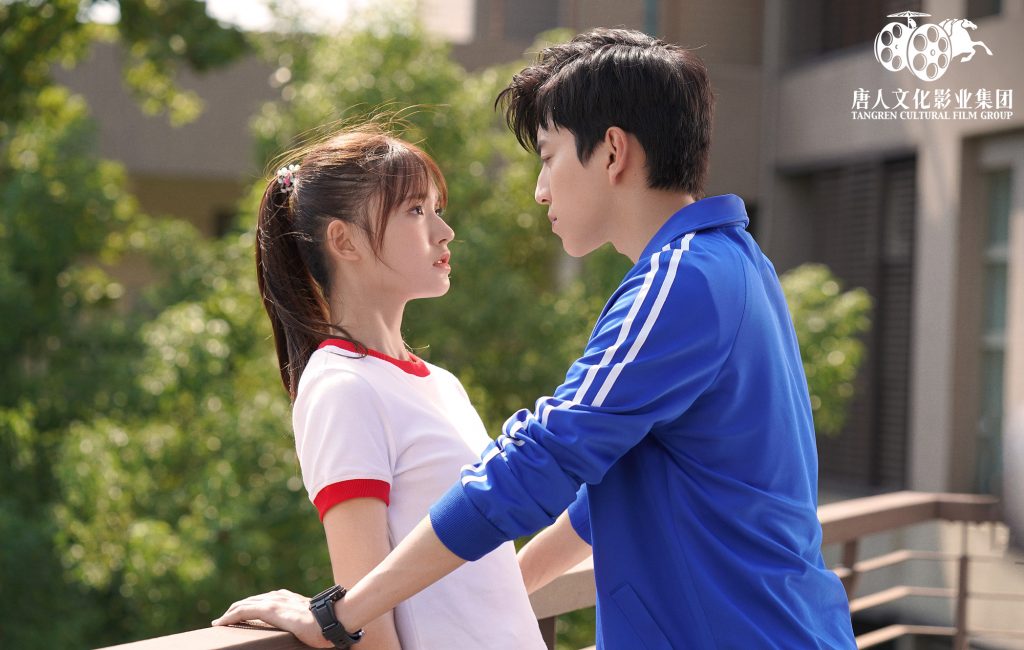 Dalu Wang (Right) and Yun Lin (Left) passionately looking at each other
Loving You is the Bravest Thing that I've Ever Done
Fall in Love at First Kiss is adapted from Kaoru Tada's manga series named Itazura na Kiss. Xiangqin Yuan (Lin Yun) has a deep affection for a boy genius named Zhishu Jiang (Dalu Wang). At the moment when she's ready to get over the rejection from Jiang and move on, she and her father are invited to move into Jiang's house! Yuan keeps pursuing Jiang, while Jiang keeps hiding from Yuan. Yuan makes Jiang's school life more interesting and full of dramas. Jiang and Yuan's love story is actually playing out at school.
How could a girl of nobody manage to attract a genius handsome boy? "Everything you think is impossible is just waiting for the day to be completed by someone," said Dalu Wang in the trailer. In order to earn Jiang's love, Yuan, the simple-minded girl, does many 'dumb' things in the film, which reflects her innocence. A youth with innocence well nurtured and protected is truly valuable. Wang also expressed, "It may look like that Yuan's unrequited love to Jiang is silly, but on the other hand, that's the charm of the role."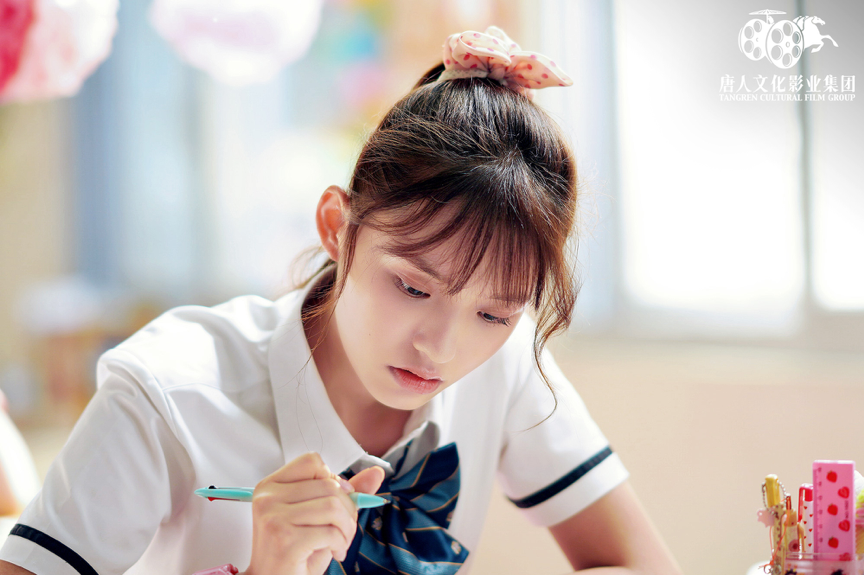 Yun Lin starred as the innocent girl Xiangqin Yuan.
Director of Our Times Directed Her Second Film
Fall in Love at First Kiss is the second film directed by Yushan Chen. In 2015, Chen's film debut Our Times created a hot topic about youth and it brought audience back to their memorable young age. Four years have passed, and Chen's second film is coming up. Many movie fans said that they are looking forward to experiencing the wonderful young life again and the freshness of the deep springs of life.
Dalu Wang is best known for his breakout role as in Our Times. He feels happy and excited for being the leading actor in Chen's film again. He said Fall in Love at First Kiss is funnier compared with Our Times. Director Chen also said that Fall in Love at First Kiss is a romantic film that can bring people warmth and happiness. We hope that the cinemagoers will spend two wonderful hours in the cinema on the Valentine's Day.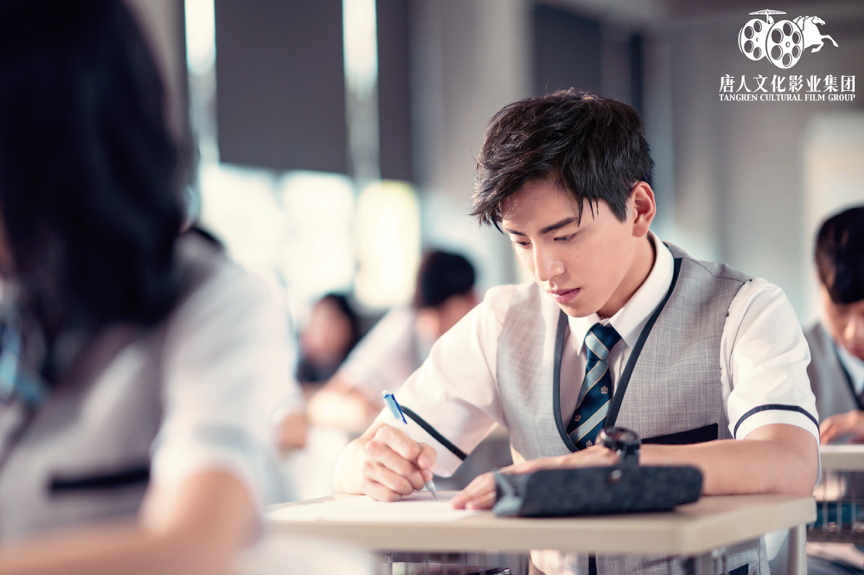 Dalu Wang starred as Zhishu Jiang
Fall in Love at First Kiss is produced by New Classics Media, Tianjin Maoyan Weiying Media and Huaxia Film Distribution, and is joint-produced by Wanda Media and Dangle Entertainment.