Fall in Love at First Kiss, a romantic film that will be released during this Valentine's Day. What a perfect match. Yushan Chen, whose last film Our Times once started a pink frenzy and woke up the little girls hidden in many female viewers, directed this film. Her other works include over 20 popular dramas such as Fated to Love You, The Prince Who Turns into a Frog, My Lucky Star, and At the Dolphin Bay. It is safe to say that this director with a hidden "little girl" in her has taken over the teenage times of many young females.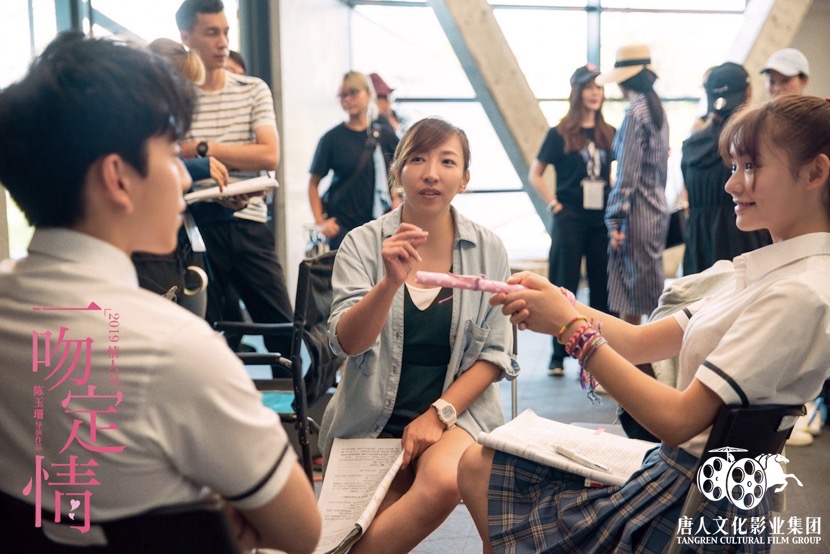 Director Yushan Chen Discusses the Script with the Actor and the Actress
Yushan Chen, the Original Creator of Romantic Dramas
Lavender, At the Dolphin Bay, The Prince Who Turns into a Frog, My Lucky Star, Fated to Love You… One common thing among these popular dramas that once swept every corner of the city is: they all have the same producer, i.e. Yushan Chen. Over the past 20 years, Yushan Chen has been committed to bringing the best works of love and sweetness to her audience. When she was asked which work could best represent her, she said: "For me, the one that pops up in my audience's mind at the thought of me is the one that represents me best."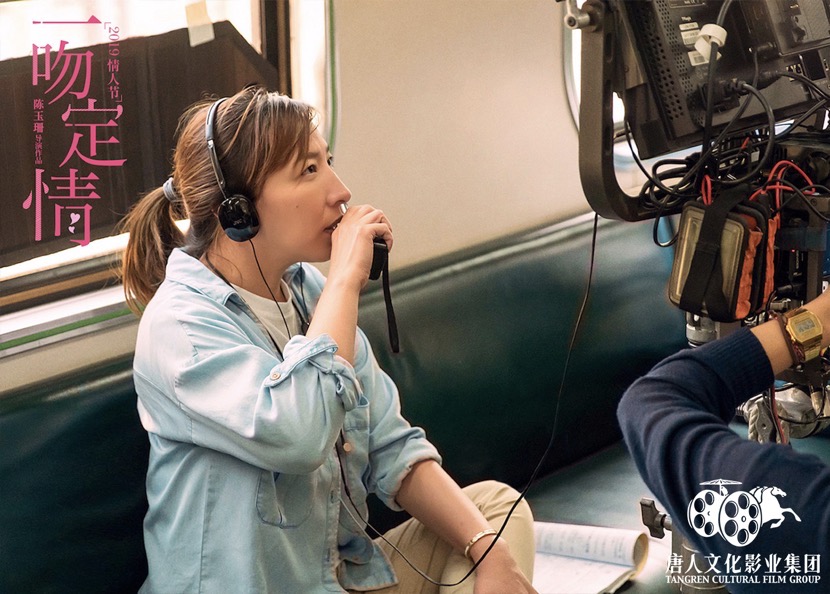 Director Yushan Chen is Giving Instructions on Site
The video clip that fans have made today showed that Jimmy Lin, the leading actor in At the Dolphin Bay also came to visit the shooting of Fall in Love at First Kiss. He celebrated the birthday of the director with Dalu Wang and Jelly Lin. It is said that Yushan Chen has invited many old friends over to help. Chen Ming-Chang, the director of Fated to Love You is also one of her guests. As instructors for acting, Chen Ming-Chang and Yushan Chen have started going through the whole screenplay with the cast for days before the shooting started. Whether it was to read the scripts together, or to go through the plots, they tried their best to help the actors and actresses to understand their roles as much as possible for the best performance.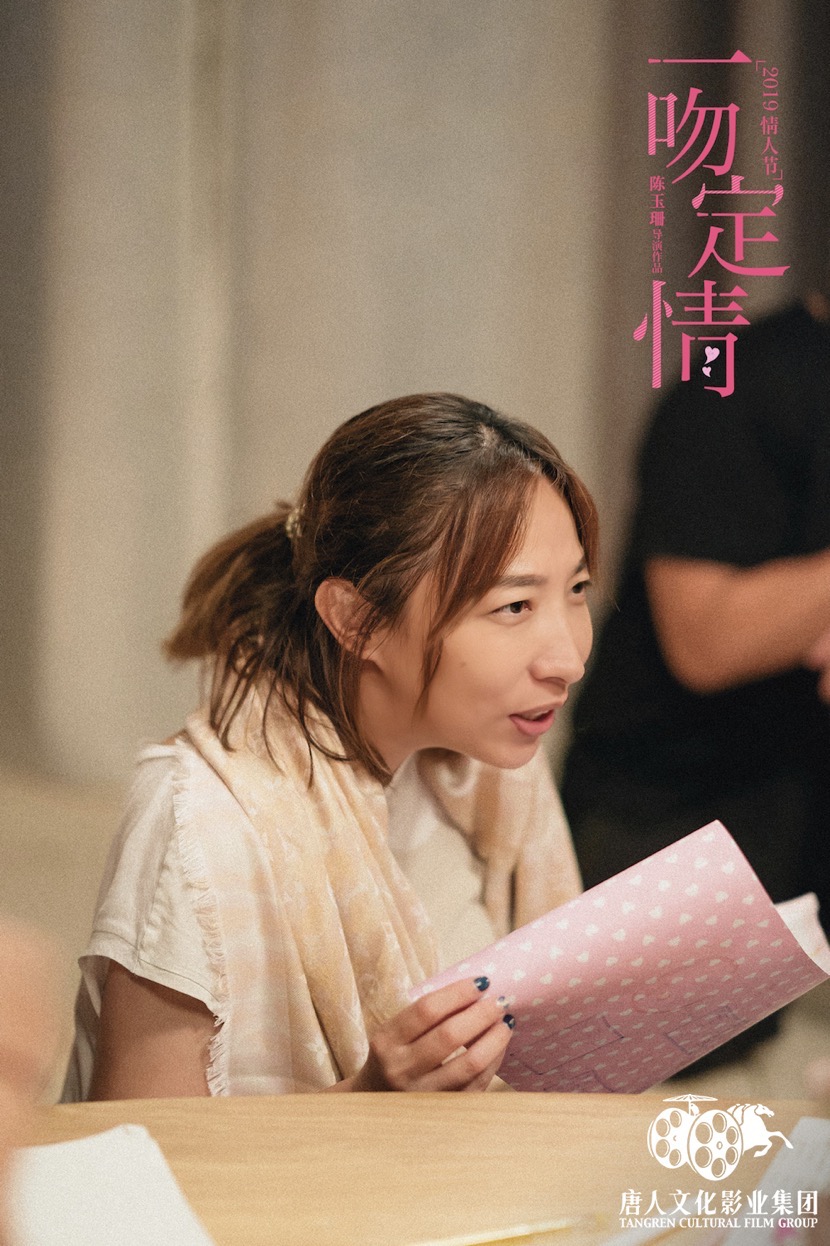 Director Yushan Chen
Fall in Love at First Kiss, the Ultimate Sweetness and Satisfaction Brought by Love
Yushan Chen's new film Fall in Love at First Kiss is an adaptation from Itazura Na Kiss, a Japanese shojo manga series written and illustrated by Kaoru Tada. The film will be released on this Valentine's Day. As a director with glorious records and who is shooting a popular love story, Yushan Chen said frankly: "The character design can't be changed. However, we need to recreate it and give it a new life with its own marks." Yushan Chen has a high standard for the logic and details of the film. For example, what are the purpose of the lines? How Xiangqin and Zhishu's eye contact should be like?… Chen was constantly correcting and discussing with her actors and actresses until she had the perfect shot. She said, "I want to make it perfect, and I want my audience to feel the satisfaction brought by love."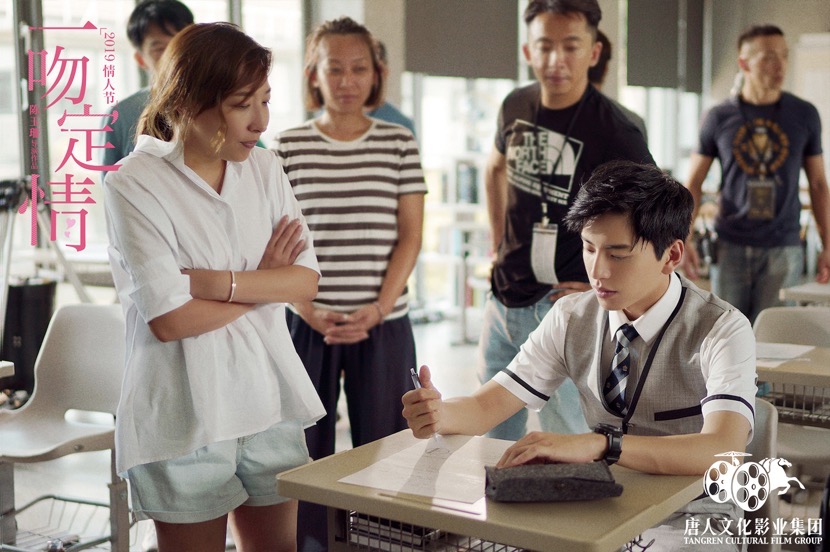 Yushan Chen (left) and Dalu Wang (right)