A special screening event of Fall in Love at First Kisswas held in Sunnybank Hoyts by Tangen Cultural Film Group (TANGREN) on 16 February. This provided as an ideal option for lovers and couples to spend their Valentine's weekend.Fall in Love at First Kiss gathered people to retrospect their youth memories and to always believe in the beauty of love.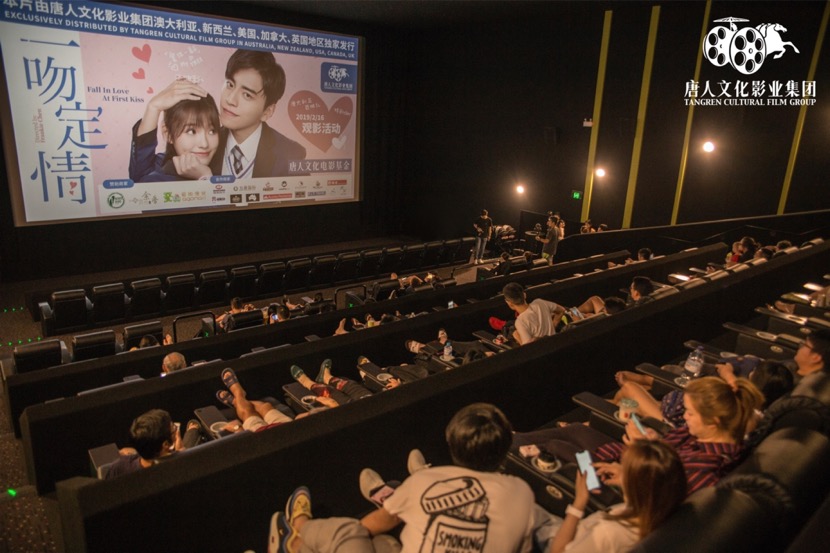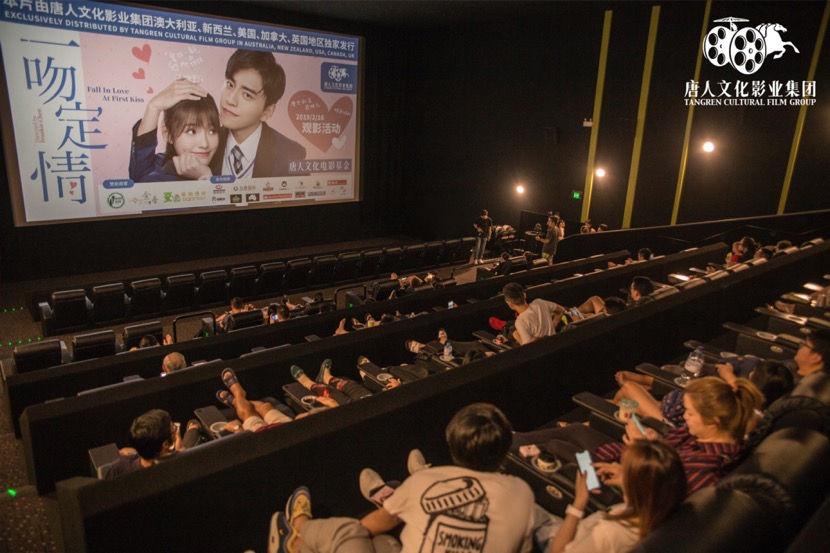 The Special Screening Event of Fall in Love at First Kiss
Fall in Love at First Kiss is adapted from Kaoru Tada's original comics Itazura na Kiss, In the film, Xiangqin Yuan (starring Yun Lin) and Zhishu Jiang (starring Talu Wang) started a sweet love story about adumbtrying to woo a genius. They were originally two parallel lines that could not intersect, but because of Xiangqin's foolish and persistent love, Zhishu's life changed dramatically, resulting in all kinds of strange emotions. The courage and the sentiment of this first love definitely touched the hearts of viewers.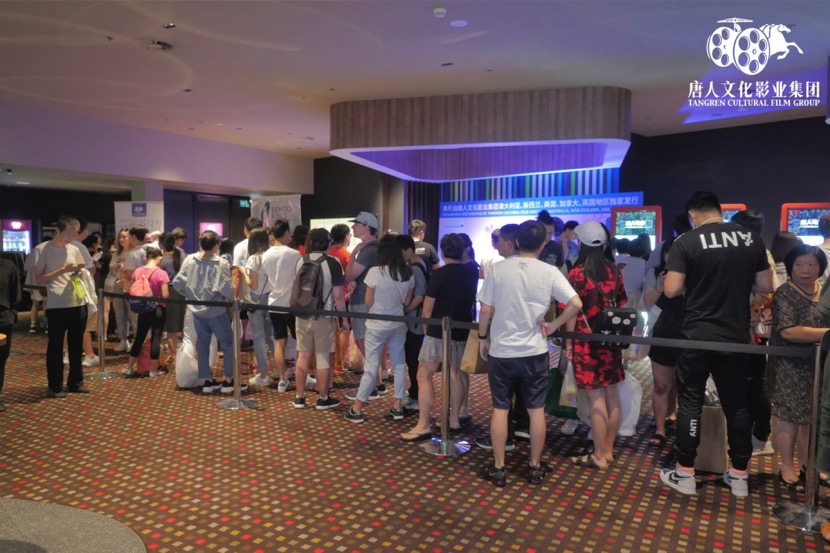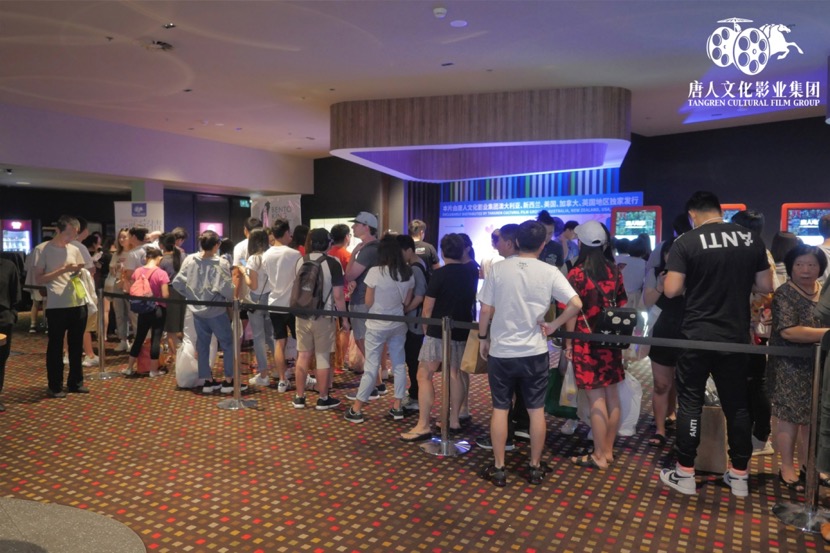 People were Lining Outside the Cinema
The specialscreening event of this time was promoted on multiple social media platforms. In order to reach audience from different countries, TANGREN announced the event in advance on WeChat, Facebook and Weibo. Movie lovers were able to get the firsthand information and to promote the event on their own social media channels, which attracted more audience to come on the event day.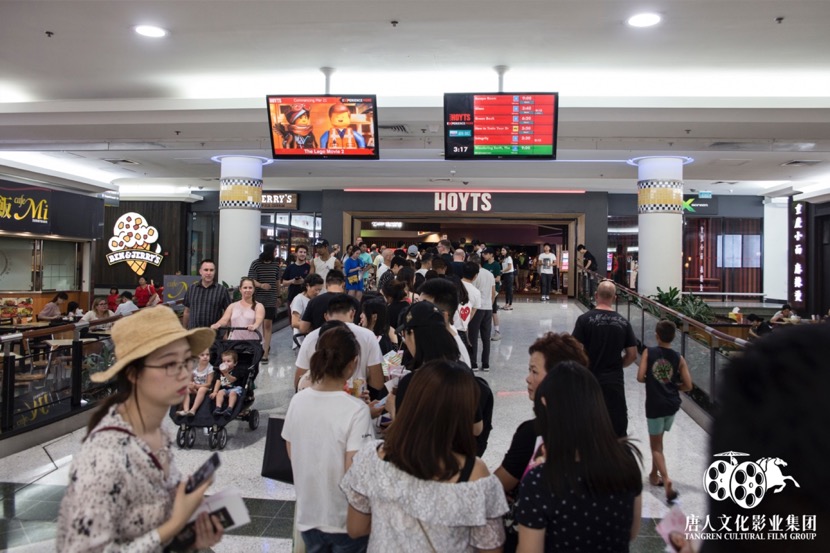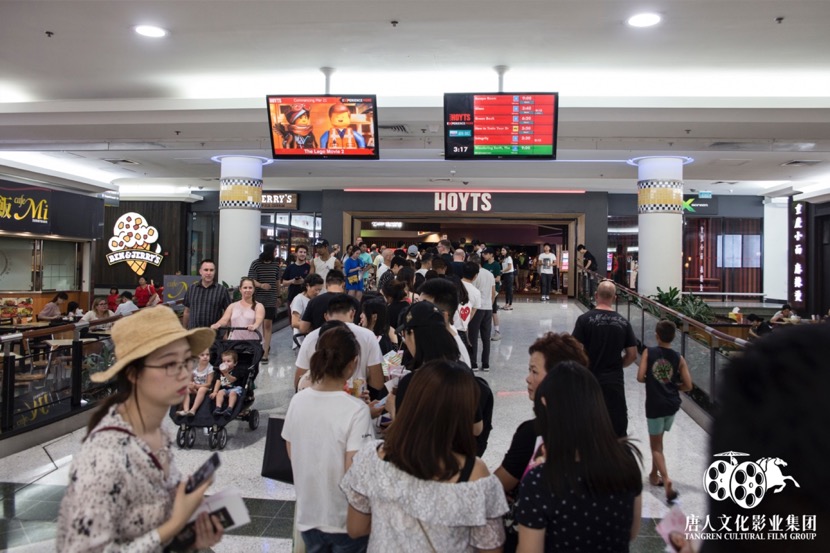 People were Lining up to Enter the Cinema
The special screening event of Fall in Love at First Kissis different from any other events held by TANGREN before. Three red-colour Tangren Ticket Vending Machine captured moviegoers' eyes. TAGNREN launched the ticket vending machine and it was the first time for the machine to be widely used in the cinema. Audiences who purchased the movie ticket on Tangren APP can print their tickets directly from the machine by scanning the QR code or entering the verificationcode. With great convenience and efficiency, it received high praise among moviegoers.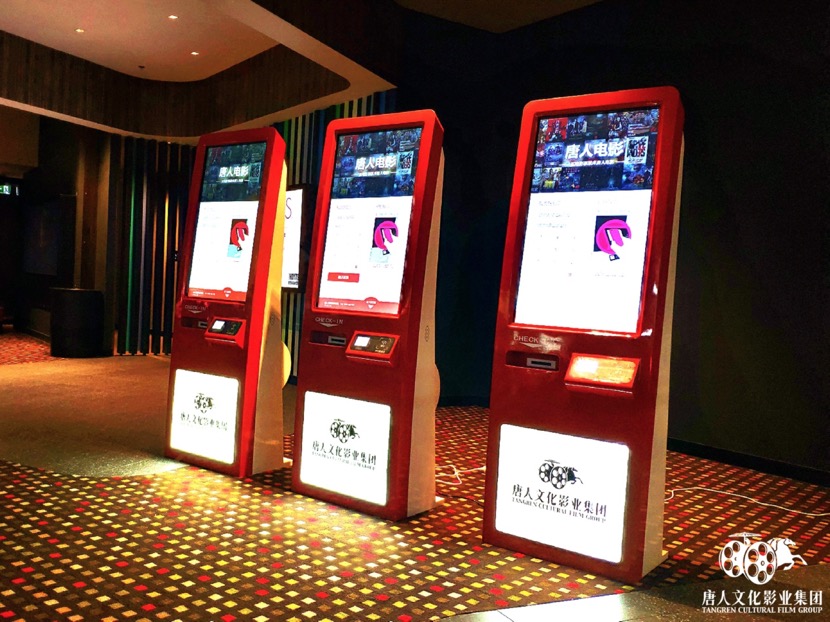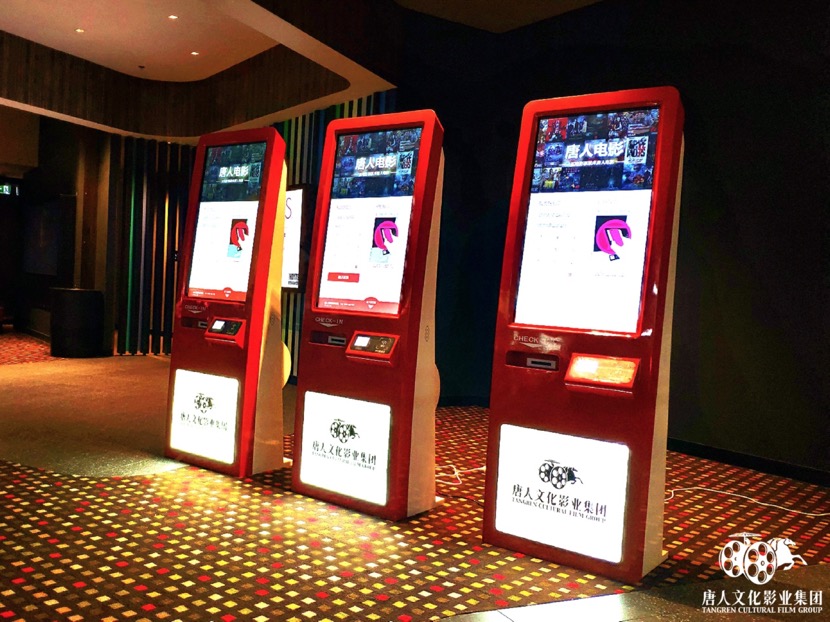 Ticket Vending Machines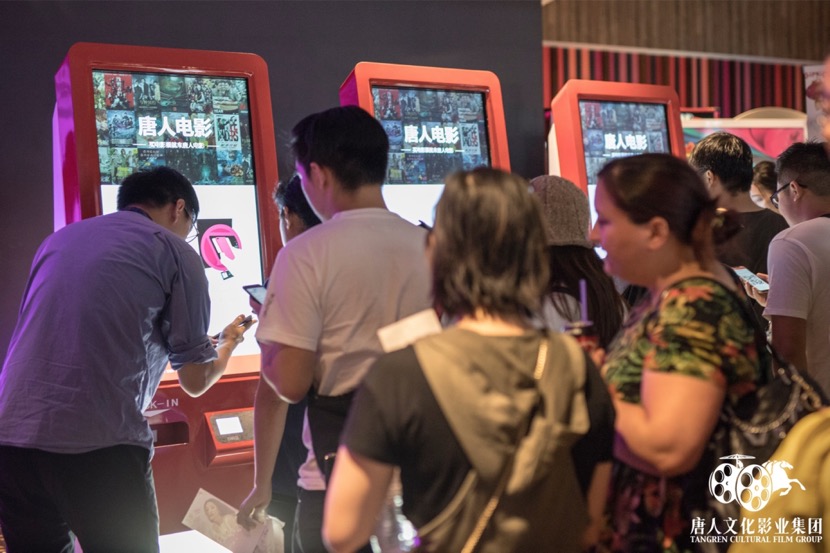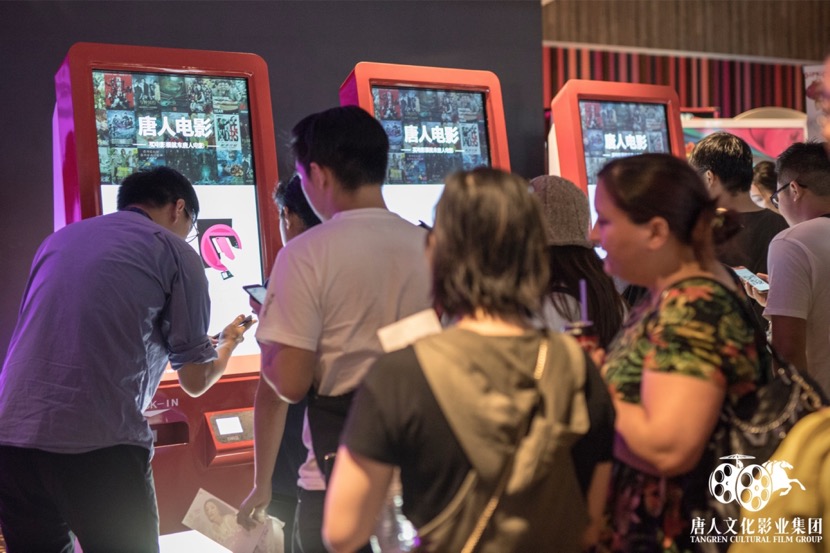 Printing Tickets from the Ticket Vending Machine
The event witnessed the participation of many couples, and they all took photos in front of the signature wall of Fall in Love at First Kiss. From their smile on their faces, it can be seen that they quite enjoyed watching the film. "We were actually busy at work on Valentine's day, so I'm really grateful that Tangren can hold this event." said one of the audiences, "I enjoyed watching the movie with my girlfriend and we had a great time."
The special screening ofFall in Love at First Kissheld by TAGNREN on 16 February achieved a big success. The film tells the truth that being deeply loved by someone gives you strength, while loving someone deeply gives you courage. May everyone can find their predestinedtrue love.