Hundreds of people gathered in Sunnybank Hoyts on 29 December to join the premiere event of Kill Mobile held by Tangren Cultural Film Group (TANGREN). The scheduled screening time of the movie was 6pm, and there was a huge crowd gathered at the cinema around 5 pm. The event was overwhelmed by people's enthusiasm.
Kill Mobile is the Chinese remake of a 2016 Italian highly-rated comedy Perfect Strangers. The Chinese production team had been working hard to modify the script for two years. More contradictions and localised characteristics were added in the movie.
The film revolves around seven friends who are playing a game to share all messages and phone calls during the dinner. As more and more uncomfortable hidden truths start to surface, suspicions and strife worsen.
"This is one of the best Chinese remakes of foreign films that I have ever watched," said the filmgoer. "It's good to see that we are not copying the storyline form the foreign film." Another filmgoer also mentioned, "The film touched me since it reflects the current social issue in China."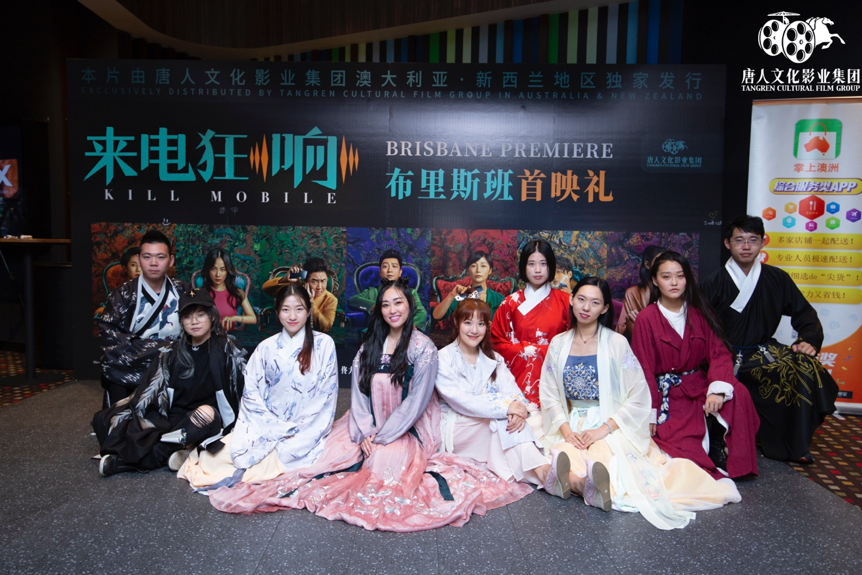 Hanfu Club
All participants of this event selected their seats in advance by using Tangren APP. Tangren APP is a platform for purchasing tickets, securing seats, leaving comments and getting movie reviews in one step. Tangren APP enables watching movies overseas convenient and is dedicated to providing users with the latest and the most comprehensive move news.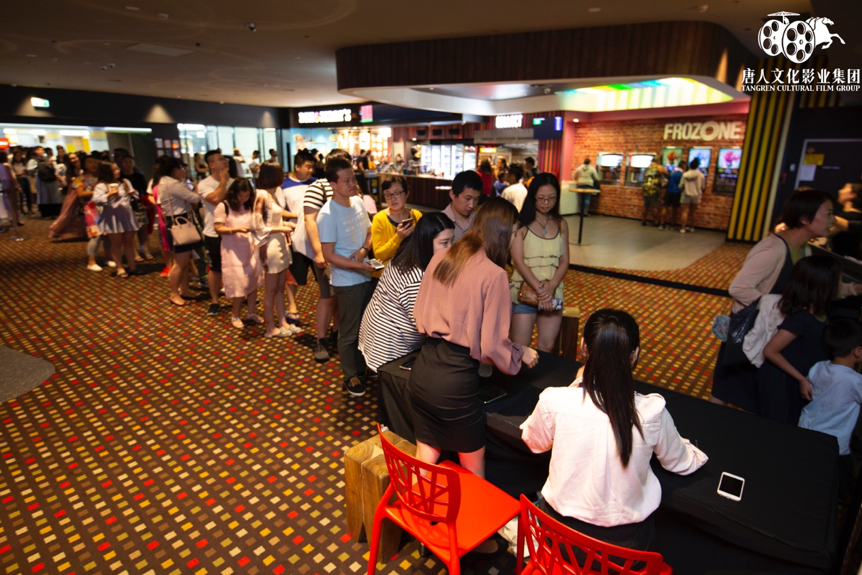 People waiting in a queue
Redeem Code on Tangren APP
The event was arranged by an experienced team of professionals from TANGREN. All work involved in planning, organising and conducting the event was well managed by TANGREN's staff. A lot of efforts had been made to the success of the event.