The film of Moji is directed by Fei Xing and will be released on 29 December 2018. The film revolves around six people's adventure. Some new posters were published recently, which reveals a totally different world.
Hu Bayi, Wang Pangzi and Shirley Yang start their expedition in Yunan where an ancient king is buried. They manage to pass through the underground waterway. However, they encounter thousands of fatal bugs in a cave and there are still unknown dangers waiting them ahead. Finally, they stand at the entrance of the mausoleum, but even horrible things come as a sequel.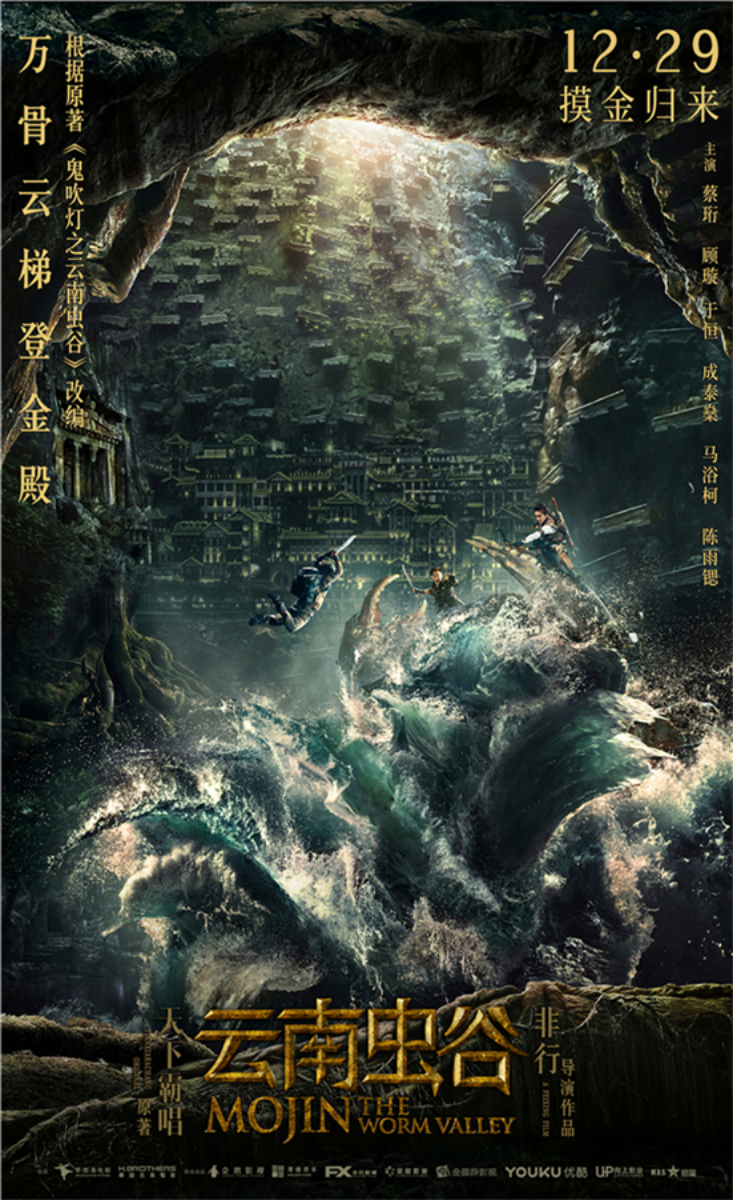 Up to the Palace Full of Treasures
It is strange that an imprint suddenly appears on Hu Bayi and his companions' bodies, which turns out to be a curse. Rumours say that the dust bead, which was once placed as a funerary object at the mausoleum can undo the curse and save their lives. It seems like the three tomb raiders have no choice but exploring the ancient odd.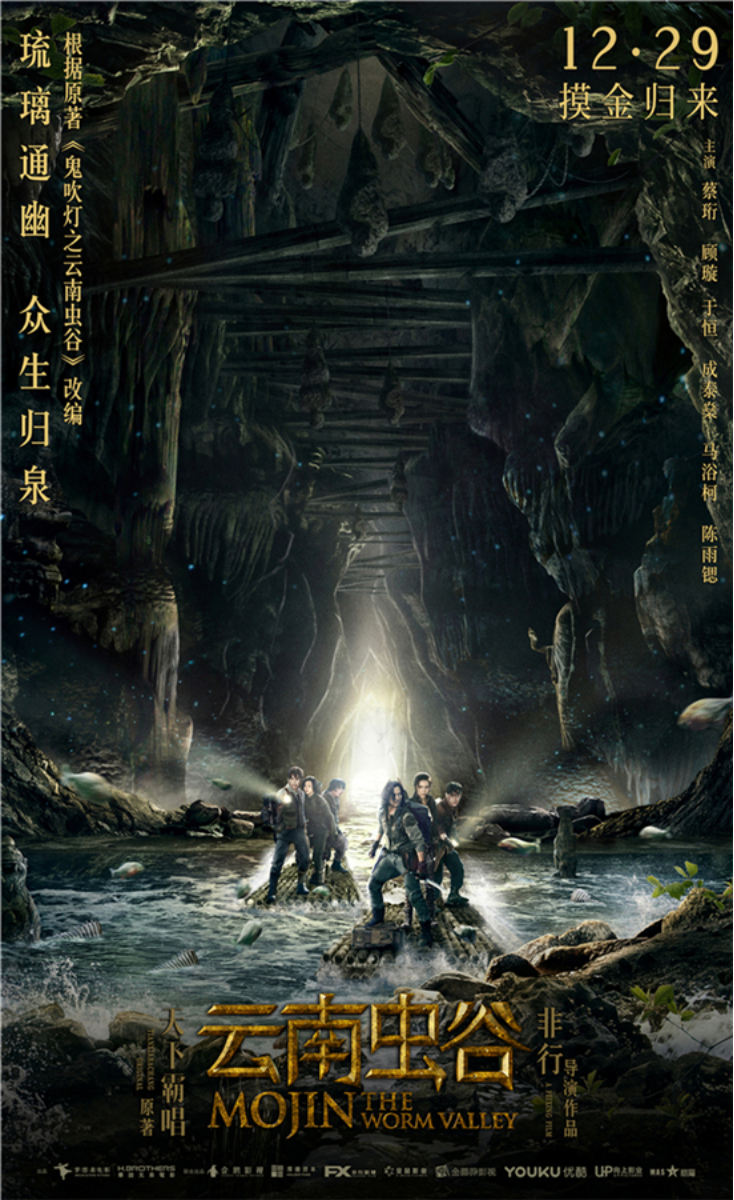 Narrow Paths
The posters show two sites, the one is the inside of the mausoleum, and the other one is the woods in Yunan. Many monsters gather here, and the shape of clouds is strange. People can feel a sense of mystery when looking at the post. The sceneries depicted in the book have been displayed on the posters thoroughly.
Relevant page: http://ent.ifeng.com/a/20181130/43143192_0.shtml