With Valentine's Day around the corner, Fall in Love at First Kiss, a romantic film directed by Yushan Chen, is highly anticipated by moviegoers. Portraying the classic love story between Zhishu Jiang and Xiangqin Yuan, this film is a must-see for all couples, lovebirds and lovers-to-be!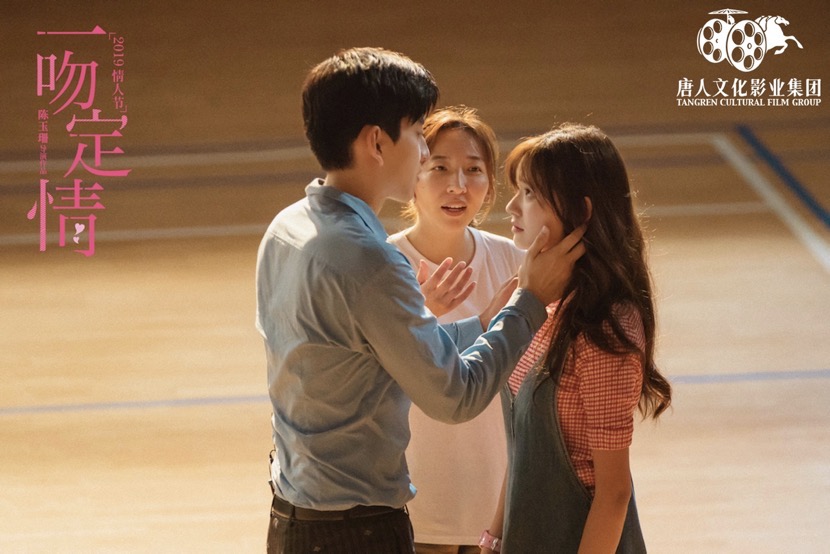 Yushan Chen directing the film
You might not be familiar with Director Yushan Chen, but you must have heard of her famous Taiwanese idol dramas, which include Lavender, Fated to Love You, The Prince Who Turns into a Frog, At Dolphin Bay, and My Lucky Star. As the producer of these well-known works, Chen has insisted on bringing sweet and touching stories to the audience in the past 20 years. When asked about her representative work, she smiled and said, "Whichever drama that makes people think of me is my representative work."
In the self-made video released recently, we can see that Zhiying Lin, the leading actor of My Lucky Star, paid a visit to the production team of Fall in Love at First Kiss. He even celebrated Director Chen's birthday together with Dalu Wang and Yun Lin.