Chinese Spring Festival season is a perfect timing for potential titles to race for box-office glory. 2019 Chinese Spring Festival gathers a clutch of films to hit the big screen from the first day of the Chinese New Year. Among different types of films released during the Spring Festival Holidays, Integrity is of different style, and it is also the only Hong Kong film in 2019 Lunar New Year box-office competition.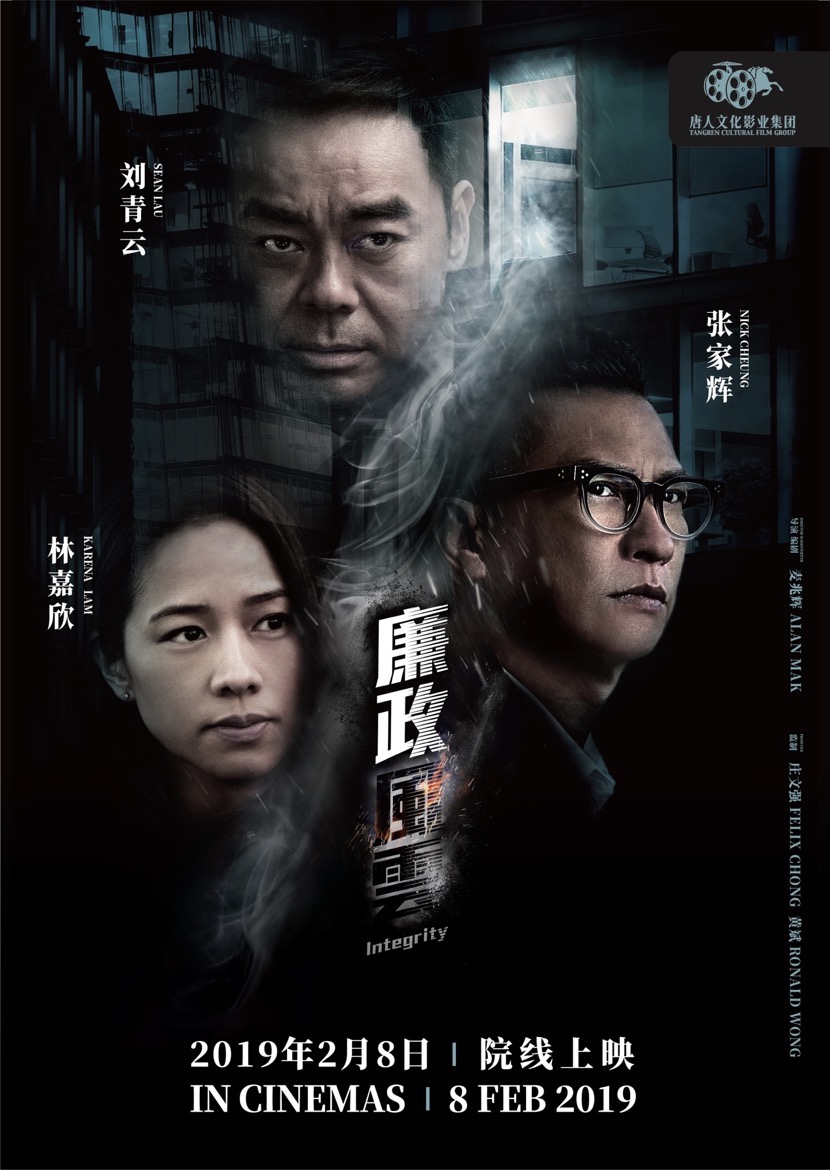 The Official Poster of Integrity
Integrity is directed by Alan Mak and starring Sean Lau, Nick Cheung, Karena Lam and Anita Yuen. The storyline of the film involves bribery, tax evasion and money laundering, which is very intricate. Integrity is a typical Hong Kong crime film, and this is what director from Hong Kong good at. The narrative of the film is of different techniques, including backstory, flashback and so forth.
The box office performance in 2019 Chinese Spring Festival ushered in a good start. According to statistics, as of 12:00 on 6 February, eight new titles hit the big screen on the first day of the Lunar New Year, setting a total of $1.45 billion at the box office, which set a new single-day box office record. The pre-sale of Integrity exceeded 20 million, and the attendance rate is much higher than that of other blockbusters.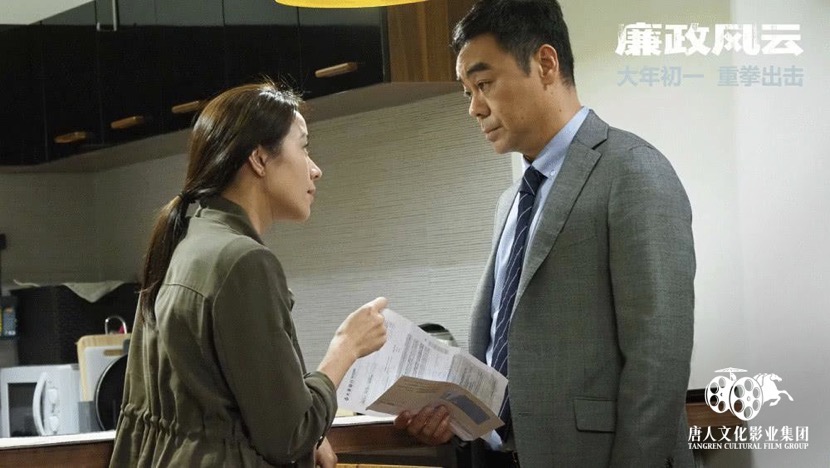 Anita Yuen and Sean Lau
This marks that Hong Kong films finally start to thrive again. Hong Kong films have been gradually rising up in the Mainland China. Just like the plot in the film, only by exploring in the darkness can we see the light, and the gradual rise of Hong Kong films has also seen the dawn of hope.
Relevant pages:
https://baijiahao.baidu.com/s?id=1624274576976596426&wfr=spider&for=pc
https://movie.douban.com/review/9937976/
https://baijiahao.baidu.com/s?id=1624697345977653027&wfr=spider&for=pc
https://www.telegraph.co.uk/news/world/china-watch/culture/chinese-movies-for-spring-festival/