Integrity, the highly anticipated Chinese New Year film of emperor entertainment, directed by Alan Mak, produced by Felix Chong and Ronald Wong, starring Sean Lau, Nick Cheung, and Karena Lam, will be in overseas cinemas this Spring Festival!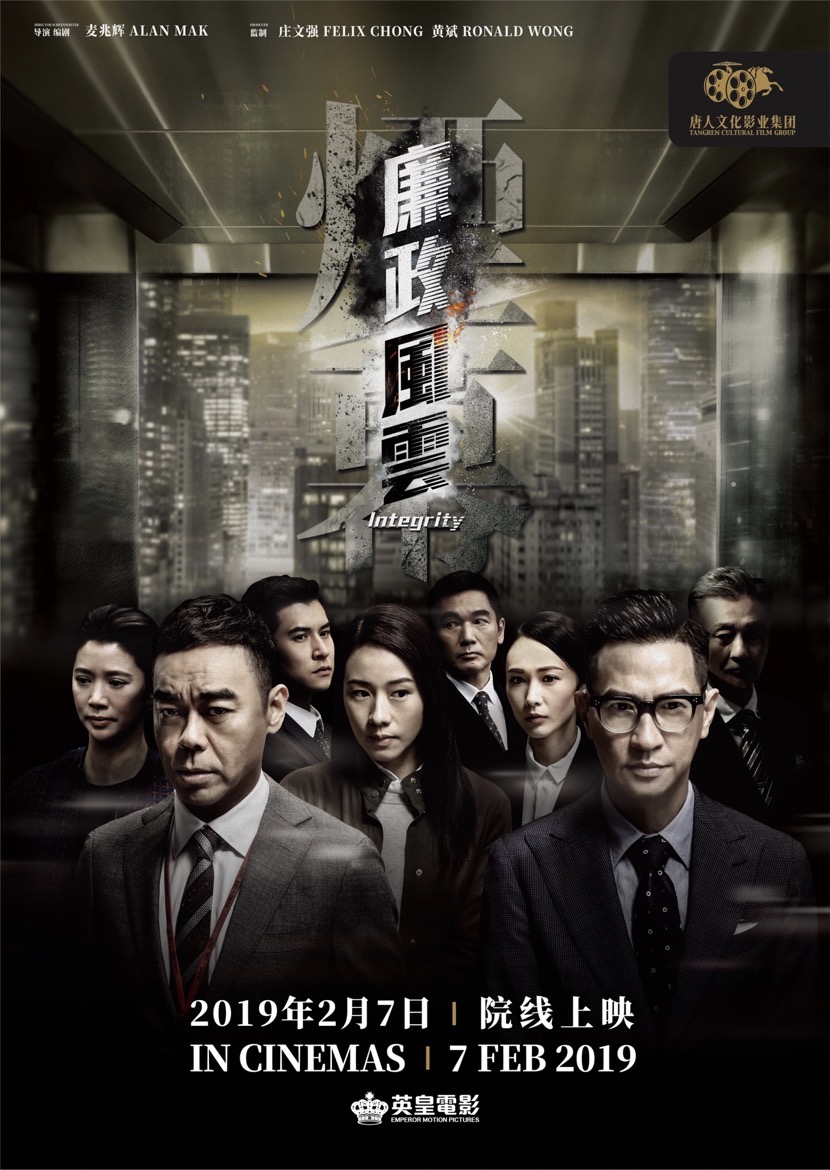 Official Poster of Integrity
Sean Lau, the "Prince Charming in Black Horse"
There are many highlights of Integrity, one of which is the all-star cast of the film, and Sean Lau is one of the best actors among them all. He has a nickname called the prince charming in black horse. He got this name because of his natural dark skin, and even his close friends often tease him about this. Being teased about is one thing, jeopardizing his career is another thing. At the beginning of his acting career, this natural disadvantage almost became an obstacle to him. For instance, the Emperor Taizong of Tang Sean played in the TV drama The Grand Canal received some criticism just because of his looks. Nevertheless, no one has ever criticized him about his acting skills, which is what really matters.
It has not been a smooth path ever since Sean started his acting career. From working as one background actor to another, from no line at all to several lines in an act, several years have passed in the blink of an eye, however Sean has never complained. He was simply doing what he likes to do. He said: "As hard as being a background actor, I had little stress. I was in fact quite a popular background actor and every day I had a job to do." Later on, he gradually worked his way up first to be a supporting actor and then a leading actor. He also played different roles and they were all very successful. However once again, god put him on another trial. Due to Sean's first-rate acting, he was nominated for the Best Actor award of Hong Kong Film Awards for seven times but did not win for once. Yet he did not complain either. All he wants to be is a good actor. Finally, on the eighth nomination, he won the Best Actor award, and he had in fact become the best actor to his audience a long time before that.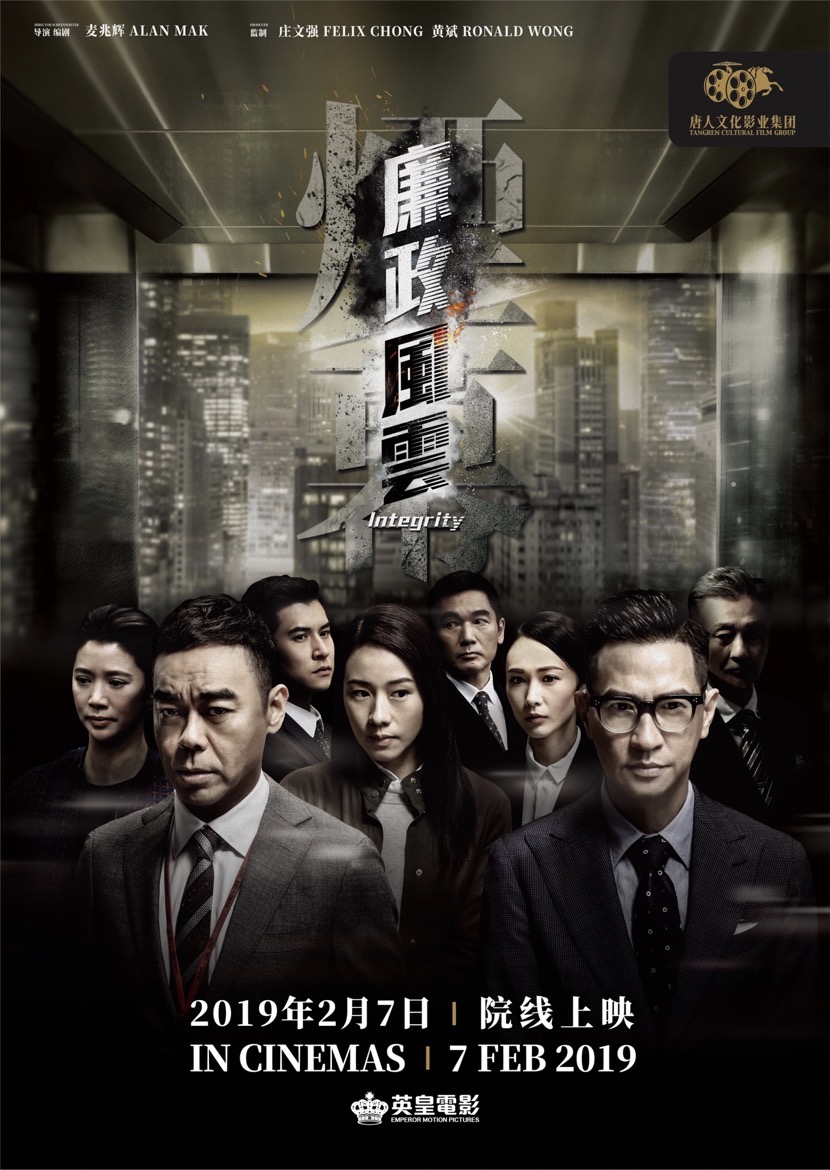 Sean Lau as Chan King-chi in Integrity
A Diverse Actor
Sean Lau is featured on his natural and convincing acting skills. He has starred in various types of films, including comedy, crime, drama, action, historical, horror, etc. He has played both good guys and bad ones. This time in Integrity, Sean will be Chan King-chi, the general director for investigation in ICAC. Based on the information released about this film, Chan King-chi is not an easy role part to play. Nevertheless, for Sean, this is just perfect for his professional improvement!
Integrity, the film distributed by TangRen Cultural Film Group, starring Sean Lau will be in cinemas during this Spring Festival. Stay tuned fans of the prince charming in black horse!
Relevant pages:
https://ent.qq.com/a/20100422/000383.htm
http://news.ifeng.com/gundong/detail_2012_11/26/19555671_1.shtml
https://zh.wikipedia.org/wiki/劉青雲
https://baike.baidu.com/tashuo/browse/content?id=097c78352ff1f5e452495748&bk_fr=planet