Korean comedy Intimate Strangers landed in top one of South Korea's box office in the opening weekend with more than $9 million from 1 million admissions. The film released by The Lotte Cultureworks earned a total of $38,870,767 nationwide in South Korea.
Intimate Strangers is a Korean remake of the 2016 Italian film Perfect Strangers. The film sees the story of a married couple Seok-ho and Ye-jin inviting their close friends over for a housewarming dinner. They decide to play a game together to share all new incoming messages and calls of their mobile phones. The game begins in a relaxing and entertaining way, then gets more and more intense and uncomfortable as hidden secrets start to uncover, making them start to feel more like strangers to each other.
Directed by Lee Jae-kyoo and written by Bae Se-young, it features an ensemble cast that includes Yoo Hae-jin, Cho Jin-woong, Lee Seo-jin, Yum Jung-ah, Kim Ji-soo, Song Ha-yoon and Yoon Kyung-ho. On 3 November, the film became the fastest comedy to hit the one-million admissions milestone in 2018. Less than three weeks into its release, Intimate Strangers has already become the only Korean comedy film to reach 4 million moviegoers this year.
The plot is filled with many unexpected twists and turns, and the film had the audience waiting with bated breath each time a phone rings with a call or message. This also guarantees that this film can give the audience a wonderful, compact and focused movie experience. Director Lee Jae-kyoo said, "Mobile phones are closely related to our lives. Everyone has his mobile phone and secrets. I feel that a story which combines these two factors is so attractive. If two people are intimate, do they still need to maintain a certain distance? Based on this thought, I shoot this movie."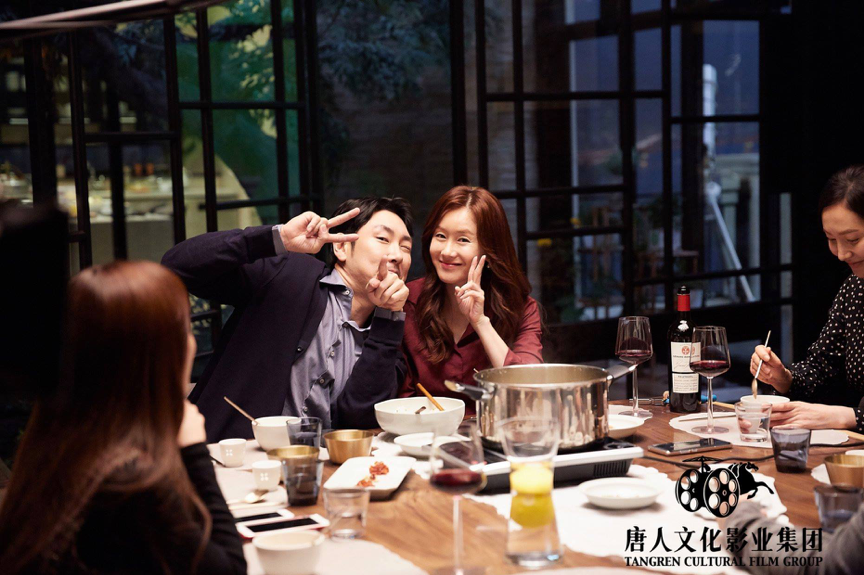 A Cute Couple
In a sense, Intimate Strangers made people realise how much of a role a smartphone plays in everyday life. It controls and affects owners' emotions, relationships and most importantly, holds many of deepest darkest secrets.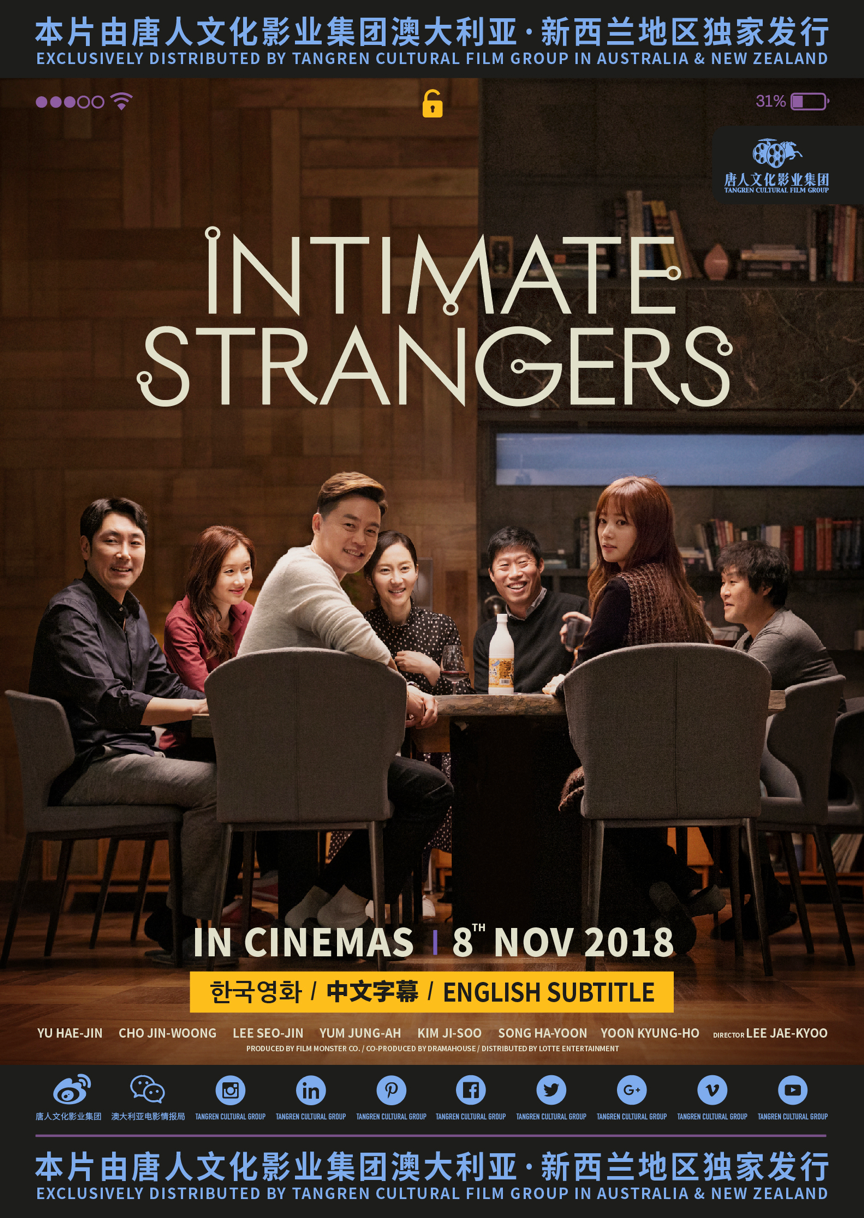 Movie Poster
Opening on November 9, 2018 in 16 theaters of Australia, Intimate Strangers was distributed by Tangren Cultural Film Group and the Australian box office was 112,397 USD. This Korean comedy-drama earned 38,983,164 USD worldwide as of 16, December 2018.
Relevant page:
https://www.sbs.com.au/yourlanguage/korean/en/audiotrack/korean-movie-intimate-strangers-opens-cinema