Directed by Yushan Chen, the romantic film Fall in Love at First Kiss, starring Dalu Wang and Yun Lin, is scheduled to be released on the Valentine's Day, 2019. Today, the final poster of the film was released, depicting the sweetest teen love. In the poster, Wang lovingly caressed Lin's hair, while Lin leaned against his shoulder with a sweet smile. The young and bright couple look like a perfect match, and the entire poster is filled with romance and affection.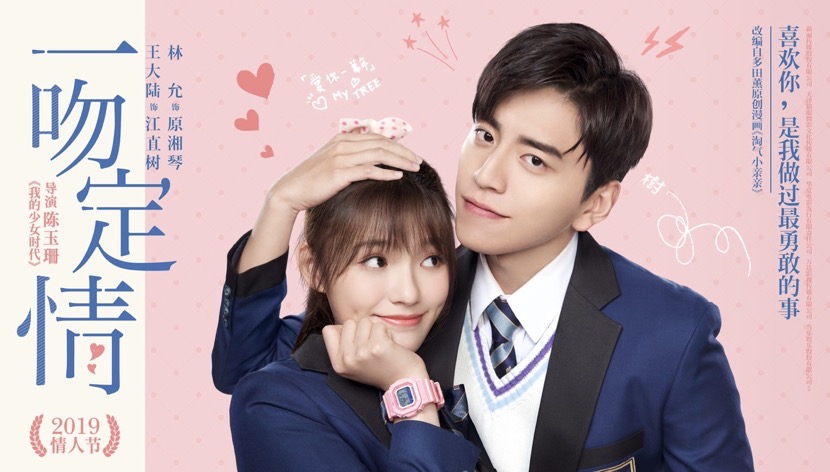 Official movie poster of Fall in Love at First Kiss
The film is adapted from Kaoru Tada's original comics Itazura na Kiss, and this is its first time to be made into a movie and released overseas. In the film, Xiangqin Yuan(starring Yun Lin) and Zhishu Jiang(starring Dalu Wang) started a sweet love story about a dummy trying to woo a genius. One is a genius with an IQ of 200, and the other is a simple-minded little dummy. They were originally two parallel lines that could not intersect, but because of Xiangqin's foolish and persistent love, Zhishu's life changed dramatically, resulting in all kinds of strange emotions. The courage and the sentiment of this first love can definitely touch the hearts of viewers.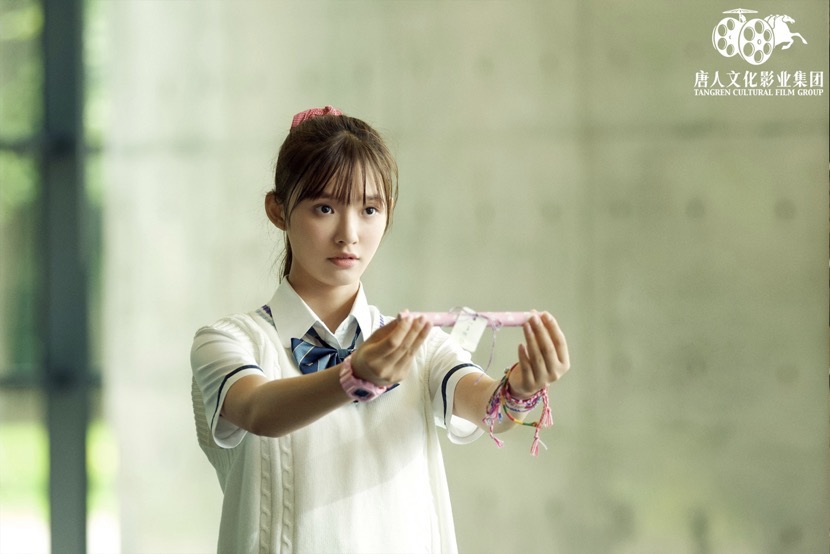 Xiangqin holding a love letter for Zhishu
Compared with many other teen films, Fall in Love at First Kiss does not talk about being a two-timer or getting an abortion. Instead, it brings back the sweet and sour time of teen love and makes every girlish teenage dream come true, which is why this story can be passed down to the present. As early as when the release day was announced, many moviegoers have listed it as "the most anticipated romantic teen film after Our Times", hoping to recall the long-lost "girlish heart" on this Valentine's Day.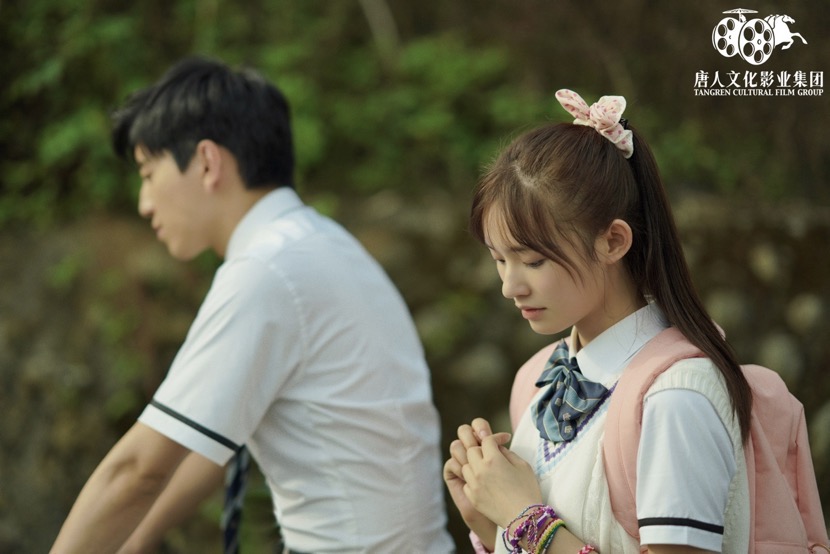 Zhishu Jiang (starring Dalu Wang) and Xiangqin Yuan (starring Yun Lin)
Fall in Love at First Kiss is produced by New Classics Media, Tianjin Maoyan Weiying Media and Huaxia Film Distribution, and co-produced by Wanda Media and Downjoy.com. It will be released simultaneously in the US, Canada, the UK, Australia and New Zealand on 14th February by Tangren Cultural Film Group.