Mojin is adapted from the novel of the Adventures of Three Tomb Raiders: Yunnan Worm Valley. The recently released poster has shown the pontifex maximus. Many fans start to question whether if she is still alive or not.
The priestess was the best servant of Xianwang (an ancient king). In the original novel, she died long time ago. Pangzi accidentally licked her fossil tongue and almost got killed. In the poster, the high priestess is standing in the middle of sacrificial altar and she's wearing a crimson robe. Does that mean some part of the story will refer back to the era when Xianwang was still alive?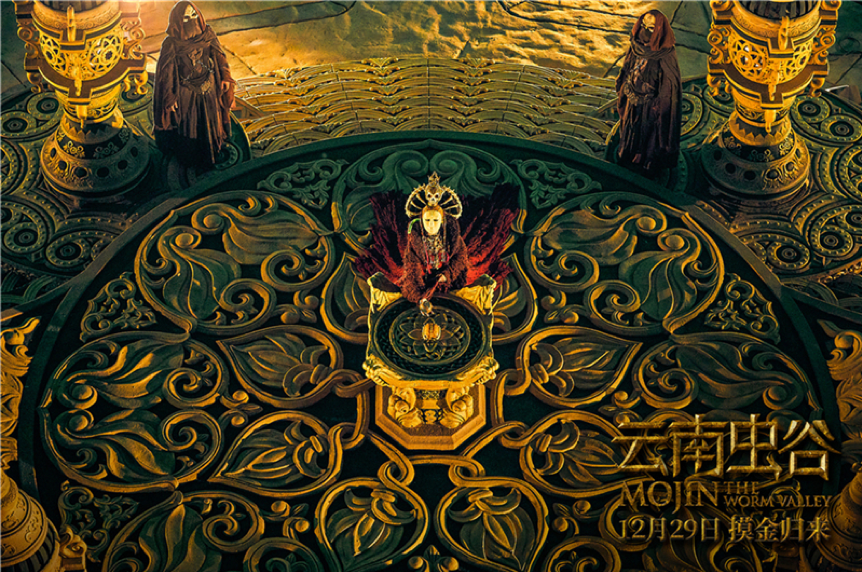 The Pontifex Maximus
In order to break a mysterious curse, Hu Bayi, Shirley Yang and Wang Pangzi have to overcome numerous obstacles. They enter deep into an ancient mausoleum. Many extraordinary scenarios are shown in the film. It is predicted by some audiences who have watched the trailer that this film may become the best one amongst the series.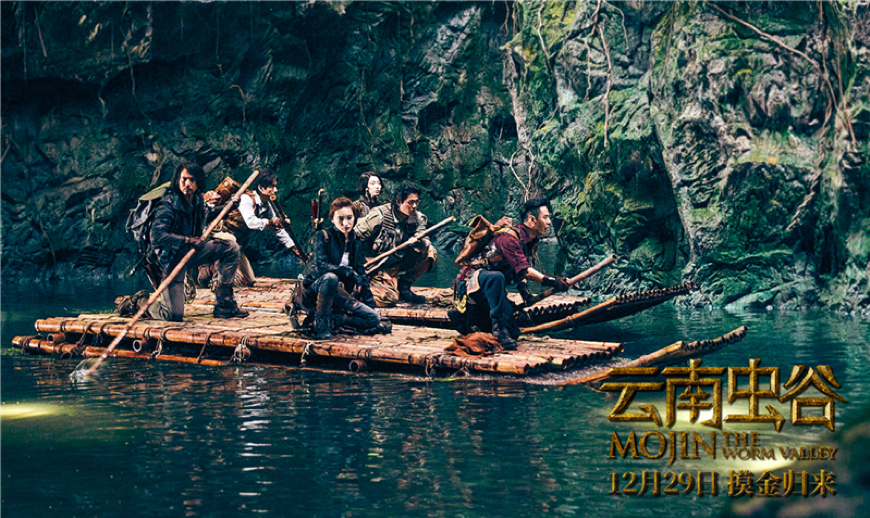 Underground River
The above picture shows the entrance of Xianwang's mausoleum located at the underground river. It can be clearly seen that the team has six members. Hu Bayi is handsome as always and Shirley Yang is beautiful. Actually, under the water, there is an underpass which was built during Xian's era. The rain and water cover the underpass, and thus the team can enter the mausoleum by raft.
Relevant page:
https://baijiahao.baidu.com/s?id=1618387281963093277&wfr=spider&for=pc